Serious Financial Trouble Is Erupting In Germany And Japan
By Michael Snyder
There are some who believe that the next great financial crash will not begin in the United States. Instead, they are convinced that a financial crisis that begins in Europe or in Japan (or both) will end up spreading across the globe and take down the U.S. too. Time will tell if they are ultimately correct, but even now there are signs that financial trouble is already starting to erupt in both Germany and Japan. German stocks have declined 10 percent since July, and that puts them in "correction" territory.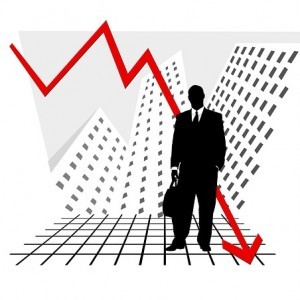 In Japan, the economy is a total mess right now. According to figures that were just released, Japanese GDP contracted at a 7.1 percent annualized rate during the second quarter and private consumption contracted at a 19 percent annualized rate. Could a financial collapse in either of those nations be the catalyst that sets off financial dominoes all over the planet?
This week, the worst German industrial production figure since 2009 rattled global financial markets. Germany is supposed to be the economic "rock" of Europe, but at this point that "rock" is starting to show cracks.
And certainly the civil war in Ukraine and the growing Ebola crisis are not helping things either. German investors are becoming increasingly jittery, and as I mentioned above the German stock market has already declined 10 percent since July…
German stocks, weighed down by the economic fallout spawned by the Ukraine-Russia crisis and the eurzone's weak economy, are now down more than 10% from their July peak and officially in correction territory.

The DAX, Germany's benchmark stock index, has succumbed to recent data points that show the German economy has ground to a halt, hurt in large part by the economic sanctions levied at its major trading partner, Russia, by the U.S. and European Union as a way to get Moscow to butt out of Ukraine's affairs. The economic slowdown in the rest of the debt-hobbled eurozone has also hurt the German economy, considered the economic locomotive of Europe.

In trading today, the DAX fell as low as 8960.43, which put it down 10.7% from its July 3 closing high of 10,029.43 and off nearly 11% from its June 20 intraday peak of 10,050.98.
[Read more: http://theeconomiccollapseblog.com/archives/financial-trouble-is-already-erupting-in-germany-and-japan]