J.D. Moore
Red Pill Reports is hosted by J.D. Moore, formerly of "The Power Hour". With a background as extensive as the problems we face today, and an unending desire to find the truth, J.D. brings an unique perspective to the world of talk radio. J.D.'s ability to seek out and decipher the most relevant news of the day and his ability to look past the veil of mainstream media causes his delivery of the news that most affects our lives in this crazy world to be concise and effective.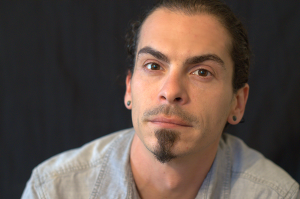 His desire to connect and utilize the good in the universe and to find a natural equilibrium in this unbalanced world speaks volumes of his personal ethics. It is rare to find someone in this world that is as willing as J.D. is to allow for an open discussion of both the problems we face and the possible solutions.
With informative guests a distinctive delivery of the news, Red Pill Reports with J.D. Moore will be an essential component of your endless education. Not only am I proud to call him an invaluable colleague, but a true friend as well.
~J