Courts Block Voter ID Laws In Texas, Wisconsin
A federal judge likened Texas' strict voter ID requirement to a poll tax deliberately meant to suppress minority voter turnout and struck it down less than a month before Election Day — and mere hours after the U.S. Supreme Court blocked a similar measure in Wisconsin.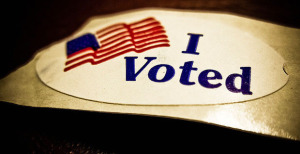 The twin rulings released Thursday evening represent major and somewhat surprising blows to largely Republican-backed voter identification rules sweeping the nation that have generally been upheld in previous rulings.
Approved in 2011, Texas' law is considered among the nation's harshest and had even been derided in court by the Justice Department as blatant discrimination. Wisconsin's law was passed the same year and has remained a similar political flashpoint.
"We are extremely heartened by the court's decision, which affirms our position that the Texas voter identification law unfairly and unnecessarily restricts access to the franchise," U.S. Attorney General Eric Holder said in a statement. "We are also pleased that the Supreme Court has refused to allow Wisconsin to implement its own restrictive voter identification law."
U.S. District Judge Nelva Gonzales Ramos of Corpus Christi on Texas' Gulf Coast, an appointee of President Barack Obama, never signaled during a two-week trial in September that she intended to rule on the Texas law before Election Day. But the timing could spare an estimated 13.6 million registered Texas voters from needing photo identification to cast a ballot.