Largest Solar Farm In Africa Becomes Fully Operational
By John Vibes
This month, the largest solar farm in Africa became fully operational in Kimberley, South Africa.
The solar farm is called the Jasper Solar Power Project, and will produce an estimated 180,000 megawatt-hours of energy annually for South African residents, which is enough to power up to 80,000 homes.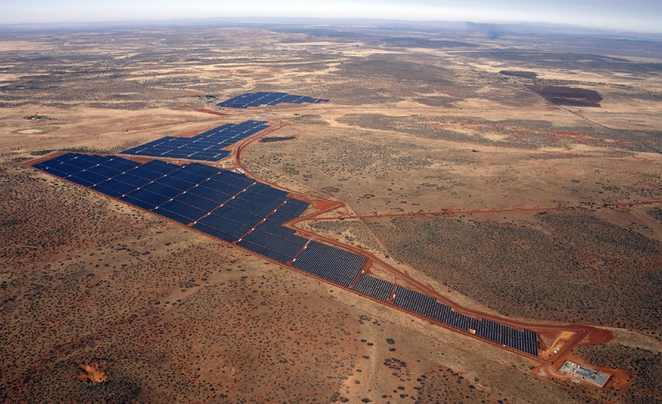 However, another solar project in Africa may soon outshine the Jasper project. It was also reported that a 100-megawatt concentrated solar thermal power (CSP) project called Redstone is under construction nearby.
The project was designed by a group of specialists from a variety of companies, including, SolarReserve, the Kensani Group and Intikon Energy. The project also received financial support from Google, Intikon Energy, Kensani Capital Investments, the PEACE Humansrus Community Trust, and SolarReserve with Rand Merchant Bank.
The companies sourced nearly half of their building materials from the local economy, as a way of enriching local communities with the project.
Wikipedia
Jasper Solar Energy Project aka Jasper PV Project is located near Kimberley in South Africa's Northern Cape producing 96 MW of clean energy.
Google has a recent history of investing in wind and solar power, and since 2010 has committed to more than US$1 billion in renewable energy projects worldwide. Until 2013 little of this was spent on renewable energy in Africa. A new $12 million investment in the Jasper power project, at a project cost of approximately ZAR2.3 billion ($260 million) signals a change in policy. It is one of the largest solar installations in Africa, comprising over 325,000 PV modules and providing enough power for 30,000 homes.