Chinese Investors Snap Up Property in Bankrupt Detroit
The new 10-year visas for the Chinese announced by Obama was another selling point
BEIJING — Bankrupt Detroit's thousands of empty buildings are being flogged at rock-bottom prices — and Chinese investors are answering the siren call of unbeatable deals.
With family homes regularly selling for around $10,000, the beleaguered Motor City is now the number-four destination for Chinese housing investors in the U.S. Bigger spenders have already snapped up some of Detroit's most iconic commercial buildings.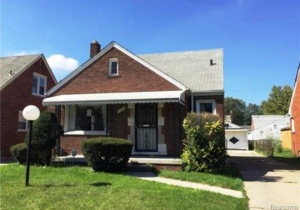 "There are factories, commercial real estate and upscale areas around Detroit with proximity to good schools that are worth investing in," said Wang Ning, deputy manager in charge of international business at China online real estate agency SouFun.
The firm, which lists hundreds of photos of abandoned Detroit homes on its website, says it received more than 1,000 telephone inquiries the week after the city claimed the dubious distinction of having filed the country's largest municipal bankruptcy in July 2013.
Chinese interest picked up steam after a TV report claimed that homes in Detroit could be bought for the price of a pair of shoes.
After the program one user posted on Twitter-like Weibo: "700,000 people, quiet, clean air, no pollution, democracy — what are you waiting for?" The comment generated millions of responses.
"We believe that Detroit will be back"
The influx of cash is welcome in Detroit. Earlier this month, a bankruptcy court ruling approved a complex restructuring of the city's $18 billion in accumulated debt to end a costly and contentious chapter of the city's long-running financial decline. Once among the greatest manufacturing cities in the world with the highest per capita income in the United States, many of its homes and office buildings now sit empty and derelict. Its officials are looking to China help salvage the gutted city.