Assange Announces WikiLeaks is Preparing a New Series of Leaks
Speaking at the Lisbon and Estoril Film Festival on Sunday (LEFFEST), WikiLeaks founder Julian Assange affirmed that the whistle-blowing website is preparing to publish a forth Spy Files – a series of leaked secret documents.
The last Spy Files released by WikiLeaks in 2013, leaked 250 documents from more than 90 surveillance companies that revealed the extent of the secret, global mass surveillance industry.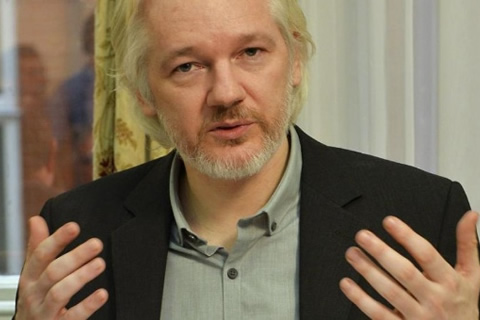 Assange was vague about the details of the new documents, however, and did not give specific information on the contents or the date of their release.
"I've delegated that to someone else in the organization," he told an audience in Lisbon via teleconference from the Embassy of Ecuador in London.
Assange also criticized Google for working with the United States government in their efforts to control information and collect data, and rejected the idea that mass surveillance was the most appropriate method to combat terrorism
At the LEFFEST forum, titled "Mass Surveillance," Assange also spoke alongside Jacob Appelbaum, core member of the Tor project, a free software program designed to provide online anonymity, and Jeremie Zimmerman, co-founder of the Paris-based La Quadure du Net (Squaring of the Net, in French), a citizen advocacy group that promotes personal freedoms and digital rights.