Artesia mayor: 95 Percent of Families of Illegals Being Released
Almost all of the illegal immigrant families traveling from Central America to the U.S. are being released from the special facility meant to hold them in New Mexico, according to the mayor of the town where the special facility is located.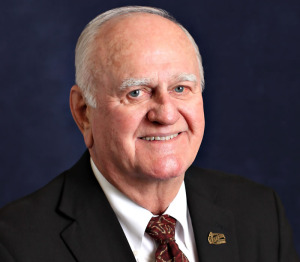 Mayor Phillip S. Burch told KSVP radio in Artesia, New Mexico, last week that the releases defy Homeland Security Secretary Jeh Johnson's own pledge in July to make sure those who ended up at the facility were quickly deported from the U.S.
Instead, of 82 illegal immigrants released in one week earlier this month, 77 were let go into the U.S., and just five were deported, Mr. Burch said, citing numbers from his weekly briefing with Immigration and Customs Enforcement officials who run the facility.
"That seems like the way the numbers have gone over the past 6 weeks," the mayor said in the radio interview. "The past six weeks [have seen] a 95 percent release rate."
"I keep thinking of Secretary Johnson's comments when he visited here in July, when it was first starting to get going. He described Artesia as going to be a 'rapid deportation' site," Mr. Burch said. "Now you have a 95 percent rate of release, which says to me this isn't happening just by accident — that this administration plans to basically do a big amnesty announcement, and so, yeah, get 'em all released in here, and they'll all get amnesty, and they'll all stay."
ICE officials said any decisions on releases are made by the judges at the Executive Office for Immigration Review.