New York Boys Survive 7 Hours Trapped in Snowbank
By Tom Boggioni
Two boys building a snow fort near a roadside snowbank in Newburgh, New York, survived close to 7 hours buried under ice and snow when a passing snowplow caused their fort to collapse upon them, according to CBS New York.
Cousins Jason "J.J." Rivera, 9, and Elijah "Papito" Martinez, 11, survived the collapse by helping to create an air bubble, allowing them to breathe until they were discovered hours later by a passing policeman.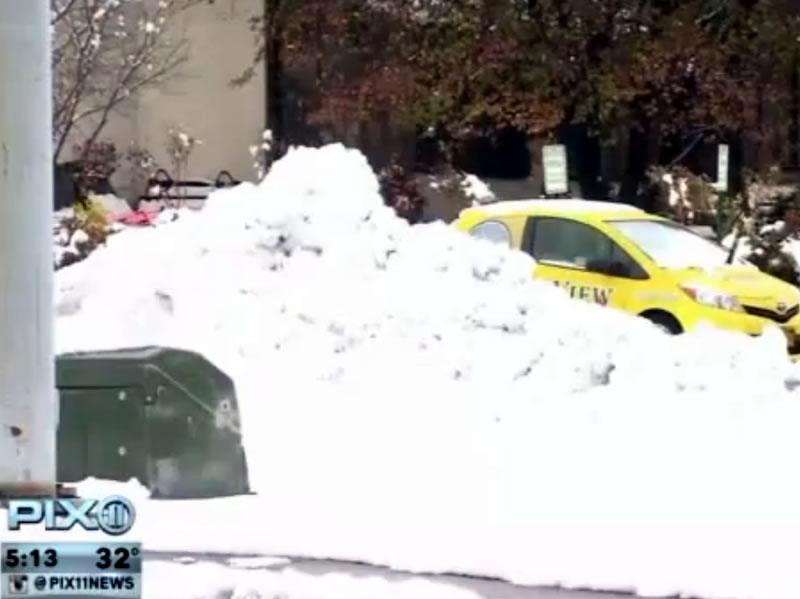 "I was punching everything, I was moving my shoulders, banging my head, moving everything so I could get more space," Martinez said.
"He had more space than me, I couldn't really move," the younger Rivera said. "If I could've sat up, I could've got my legs out and we could've at least made more space, but there was a big block of ice on my chest so I couldn't move."
According to the boys, they were making the fort when the passing snowplow passed them three times pushing snow and ice onto them, nearly crushing them.
"We got scared, and we started screaming 'stop' but he didn't hear us," Martinez explained.
The boys said they survived the ordeal by encouraging each other to not give up.
"We motivated each other to not go to sleep, keep yelling, keep moving our bodies, trying to break out," Martinez said. "Cause I knew if we would've fallen asleep…we probably wouldn't have woke up because we would be so cold, frozen probably."
The boys were reported missing by their families at 10PM Wednesday night when they hadn't returned home, leading to frantic search parties.
Police officer Brandon Rola saw their shovel buried in the snow and began digging, first discovering Martinez's boot at approximately 2AM..