NSA Phone Snooping Upheld by Senate Republicans' Filibuster
Senate Republicans rose to the defense of the National Security Agency on Tuesday by filibustering a bill that would have halted the agency's phone-snooping program, saying it is now more critical than ever amid advancing terrorism in the Middle East and fears of homegrown terrorism in the U.S.
The vote, in which 41 Republicans and one Democrat banded together for the filibuster, leaves the most controversial part of the Patriot Act in place.
It also ends efforts to rein in the NSA program for the foreseeable future because Republicans will take control of the chamber early next year and are unlikely to revisit the issue.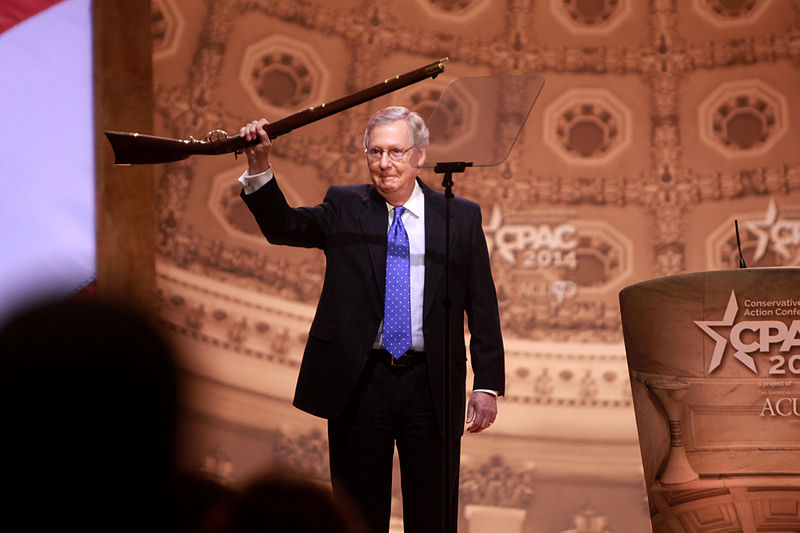 "This is the worst possible time to be tying our hands behind our backs," said Senate Republican leader Mitch McConnell, who pointed to the advance of Islamic State terrorists in Iraq and Syria. "The threat from ISIL is real. It's different from what we've faced before. And if we're going to overcome it — if our aim is to degrade and destroy ISIL, as the president has said — then that's going to require smart policies and firm determination."
Pressure will now build on President Obama to make changes on his own. He has put some limits on the NSA, but asked Congress for guidance and said he strongly supported the legislation the Republicans defeated.
Read more: http://www.washingtontimes.com/news/2014/nov/18/nsa-phone-snooping-upheld-senate-republicans-filib/#ixzz3JcFgETin
Follow us: @washtimes on Twitter