Cops Need a Warrant to Grab Your Cell Tower Data, Florida Court Rules
By Kim Zetter
Americans may have a Florida drug dealer to thank for expanding our right to privacy.
Police departments around the country have been collecting phone metadata from telecoms and using a sophisticated spy tool to track people through their mobile phones—often without obtaining a warrant. But a new ruling out of Florida has curbed the activity in that state, on constitutional grounds. It raises hope among civil liberties advocates that other jurisdictions around the country may follow suit.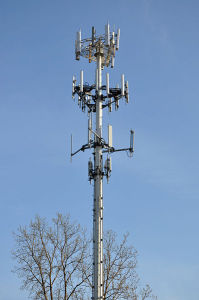 The Florida Supreme Court ruled Thursday that obtaining cell phone location data to track a person's location or movement in real time constitutes a Fourth Amendment search and therefore requires a court-ordered warrant.
The case specifically involves cell tower data for a convicted drug dealer that police obtained from a telecom without a warrant. But the way the ruling is written (.pdf), it would also cover the use of so-called "stingrays"—sophisticated technology law enforcement agencies use to locate and track people in the field without assistance from telecoms. Agencies around the country, including in Florida, have been using the technology to track suspects—sometimes without obtaining a court order, other times deliberately deceiving judges and defendants about their use of the devices to track suspects, telling judges the information came from "confidential" sources rather than disclose their use of stingrays. The new ruling would require them to obtain a warrant or stop using the devices.
The American Civil Liberties Union calls the Florida ruling "a resounding defense" of the public's right to privacy.
"Following people's movements by secretly turning their cell phones into tracking devices can reveal extremely sensitive details of our lives, like where we go to the doctor or psychiatrist, where we spend the night, and who our friends are," said Nate Freed Wessler, an attorney with the ACLU's Speech, Privacy and Technology Project. "Police are now on notice that they need to get a warrant from a judge before tracking cell phones, whether using information from the service provider or their own 'Stingray' cell phone tracking equipment."
The ruling constitutes the first time that a state court has reached this finding under the Fourth Amendment. It comes at a timely moment when federal courts of appeal in other jurisdictions are in the midst of taking up the question of cell tower data, Wessler told WIRED. Even if other jurisdictions rule differently, the Florida case makes it more likely that the issue will one day get to the U.S. Supreme Court. If it does, civil liberties advocates hope that the federal court would rule as it did on the use of GPS tracking devices used by police, determining that it constitutes a search under the Fourth Amendment. Though the court in that case fell short of ruling that the use of GPS devices requires a warrant, law enforcement agencies around the country have changed their practices as a result of the ruling.