San Francisco Voters Approve Minimum Wage Hike to $15
The more than 100,000 of San Francisco's lowest paid workers are in store for a pay raise after voters supported raising the minimum wage Tuesday to $15 by 2018.
Already the highest in the nation, San Francisco's minimum wage will continue to have that distinction with passage of Proposition J. Under the measure, the minimum wage increases on May 1, 2015, to $12.25 per hour, and rises gradually each year until it hits $15 on July 1, 2018. Subsequently the wage would be increased according to the consumer price index.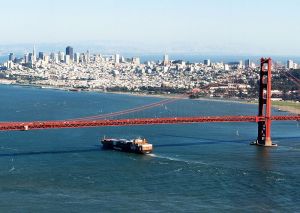 Mayor Ed Lee hailed the passage of the wage measure in a statement Tuesday.
"Tonight, San Francisco voters sent a message loudly and clearly to the nation that we can take on the growing gap between rich and poor, we can give a well-deserved raise to our lowest-wage workers, and we can do it in a way that protects jobs and small business," Lee said.
While minimum wage increases are being discussed across the nation, San Francisco is also struggling with the challenges of growing rents, evictions and one of the worst income inequalities of any major city. Mayor Ed Lee supported the minimum wage hike as one effort to address the rise in costs.
"Our city has become more expensive. Working families, particularly those who earn minimum wage, are struggling," Lee said at the time of announcing the ballot measure.