MERS Wins in Rhode Island Again
Rhode Island Supreme Court upholds MERS' authority to assign mortgages
By Ben Lane | Housing Wire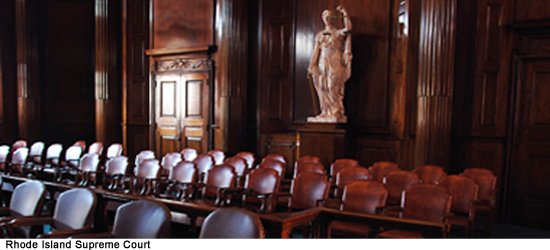 MERSCORP earned another legal victory against a disgruntled mortgagor who claimed that MERS didn't have the authority to assign a mortgage.
The company announced Tuesday that the Supreme Court of Rhode Island agreed with its previous rulings on MERS-related cases and dismissed a case in which a borrower challenged MERS' rights to assign a mortgage.
According to a release from MERS, Rhode Island's highest court dismissed an appeal brought in Breggia v. Mortgage Elec. Reg. Sys., Inc. A lower Rhode Island court previously ruled in favor of MERS, but the plaintiffs filed an appeal, claiming that there were errors in the lower court's findings.
The Supreme Court confirmed the lower court's ruling, stating that it "resolved this issue in Mruk v. MERS, where we held that a mortgage with the same language as the Breggias' mortgage, 'explicitly granted the power of sale to MERS and its successors and assigns.'"
The Supreme Court added, "…the assignee of MERS acquired all the rights which MERS possessed, including the statutory power of sale with the ability to foreclose."
MERS also secured a series of legal successes in October, when the Rhode Island Supreme Court dismissed a series of cases that challenged MERS' mortgage assignment authority.
In deciding those cases, the Court stated that "it is well settled that MERS may serve as mortgagee without holding the promissory note and has the authority under the terms of the mortgage … to assign it."