Third Australian warship sent to halt Russian flotilla bound for G20 in Brisbane
By Ian McPhedran
RUSSIA has for the first time explained the presence of a fleet of warships off north-eastern Australia, saying that the ships are testing their range capability, in case they have to do climate change research in the Antarctic.
The Russian embassy also said the fleet could, if necessary, provide security for Russian President Vladimir Putin, who arrives in Brisbane for the G20 tonight.
The four Russian warships are conducting exercises in international waters around the Coral Sea in a move that has been interpreted as a show of force by Mr Putin.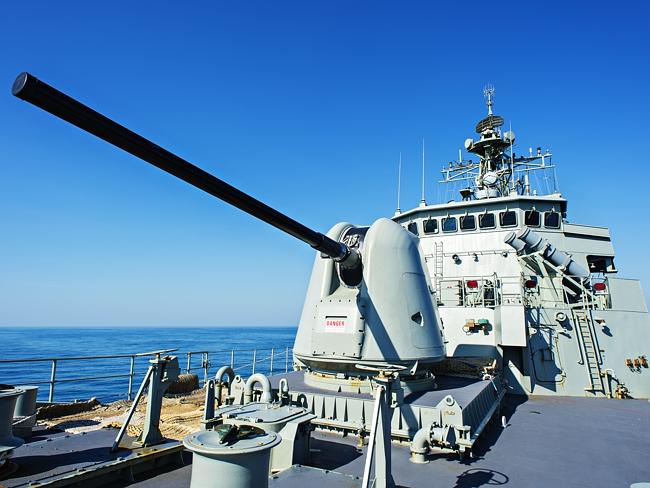 Moscow's explanation comes as Defence said a third Australian naval ship has been deployed to monitor the fleet, with a fourth nearby.
A government source said the Australian warship HMAS Parramatta is conducting "exercises" with the Russian cruiser Varyag, as the powerful Russian warship steams towards Brisbane.
The flagship of the Russian Pacific Fleet separated from her three support vessels yesterday and headed closer to the Queensland coast.
By this morning she was off the Sunshine Coast and remaining in international waters.
The frigate HMAS Paramatta contacted the huge Russian warship by radio and conducted a so-called "commex" or communications exercise with the vessel.