Obamacare To More Than Triple Penalty For Not Signing Up
By CBSLOCAL
Americans will see their bank accounts shrink if they don't sign up for Obamacare in its second enrollment season.
Uninsured Americans who decide not to enroll will face a penalty of $325 per person, more than tripling the $95 penalty those who did not enroll had to pay the first time around.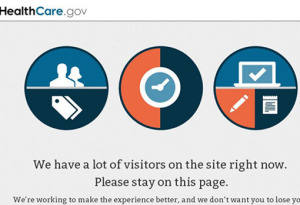 Children under the age of 18 will be fined $162.50. The maximum amount an uninsured family will be penalized is $975 under the flat-rate method.
"The penalty is meant to incentivize people to get coverage," Laura Adams, senior analyst of InsuranceQuotes.com, told CBS News. "This year, I think a lot of people are going to be in for a shock."
CBS News reports that many Obamacare plans will be charging more as a 27-year-old earning 250 percent of the poverty rate will now have to pay an average of 7 percent more for the lowest-cost bronze plan. The analysis from Investor's Business Daily found that the lowest-cost silver plan will rise 9 percent and the lowest-priced catastrophic policy will go up by 18 percent.