Russia Announces Deployment of Bombers Over Gulf of Mexico
By Kurt Nimmo | Infowars.com
Russia will send long-ranger bombers on regular patrols over the Gulf of Mexico, according to military officials.
Following moves by NATO in response to the crisis in Ukraine, Sergei Shoigu, the Minister of Defense for the Russian Federation and General of the Army, said "we have to maintain military presence in the western Atlantic and eastern Pacific, as well as the Caribbean and the Gulf of Mexico."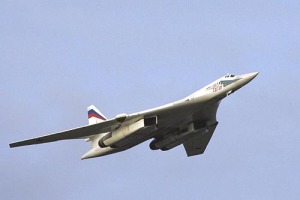 In June, U.S. fighter jets intercepted Russian bombers off Alaska and California.
Earlier this week, the European Leadership Network released a report, Dangerous Brinkmanship: Close Military Encounters Between Russia and the West in 2014, stating there has been an increase in military encounters between Russian and NATO since the annexation of Ukraine's Crimea region in March.
The foundation supported think tank says three out of nearly 40 incidents had a "high probability" of triggering military confrontation. It reports the incidents "include harassment of reconnaissance planes, close overflights over warships, and Russian 'mock bombing raid' missions."
The increased flights are designed to demonstrate Russia is capable militarily as NATO increases its military cooperation with Eastern European nations on its border.
"It's interesting the way these multiple violations have been quite carefully choreographed to show it can encircle NATO," Justin Bronk, a research analyst for the Royal United Services Institute think tank, told Channel 4 News in October.
"They forced as many players within NATO as possible to deploy intercepts."