Solar Eclipse From the International Space Station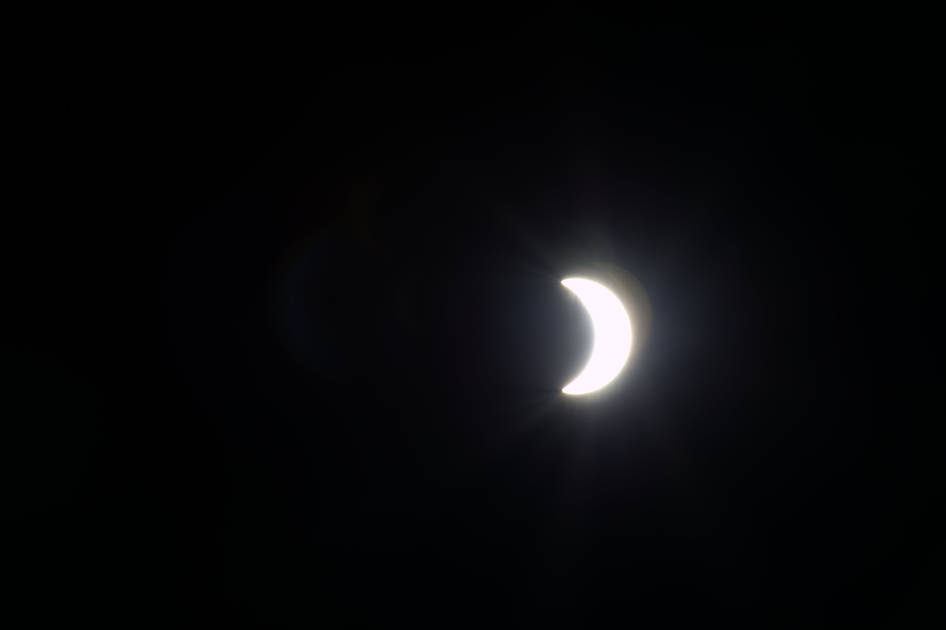 Expedition 43 Flight Engineer Samantha Cristoforetti took a series of photographs of the March 20, 2015 solar eclipse from the International Space Station. Cristoforetti wrote, "Orbital sunrise and the #SolarEclipse… could it go any better?"
A solar eclipse occurs when the moon passes between Earth and the sun, casting a shadow over Earth. The moon's shadow masks the solar surface and blocks sunlight from reaching Earth directly – but the amount of sunlight blocked depends on location.
Video: Solar eclipse 20/3-2015 – Timelapse video of Tórshavn
This timelapse video shows the two minutes of darkness caused by the total solar eclipse in Tórshavn, Faroe Islands on 20/3-2015.
Video: Solar Eclipse 2015 In One Minute
Time-lapse footage shows the full spectacle of the eclipse, as over two-and-a-half hours of filming is condensed into just sixty seconds.
Video: Extremely Rare:Super Moon Solar Eclipse on Spring Equinox,March 20,2015
Rare Phenomenon Of Supermoon Total Solar Eclipse Coming Up On March 20 In Britain; Power Disruption Expected.The total solar eclipse of March 20 will also coincide with the Spring Equinox. This rare event will only occur three more times this century – in 2034, 2053 and 2072 – and not at all in the next. Further, the moon on the night of the 19th will be a supermoon, when it is at the closest point in its orbit to the earth.