Wolfgang Halbig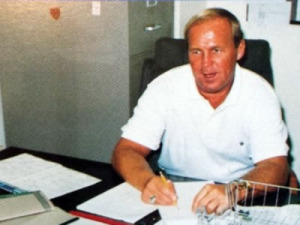 Wolfgang is a nationally recognized school safety and security professional who has done extensive work in researching and developing the "Standards for Safe Schools". He is an expert witness in the field of school safety and security. He has testified before a Congressional Commission studying school safety and security. Wolfgang was the former Executive Director of the National Institute for School and Workplace Safety. Wolfgang was also appointed by the Florida Governor to serve on the State of Florida Safe Schools Commission.
Wolfgang is also the author of a book for educators and school bus drivers on aggressive behavior management and the use of reasonable force, as well as numerous magazine articles. His article on "Breaking the Code of Silence" was published in the March 2000 edition of the American School Board Journal. He has been a featured guest on many national news programs including Dateline NBC, Good Morning America, and MSNBC.
Wolfgang was the Director of Safety and Security for a large public school system in Florida and brings to the company a national reputation in school safety, education and law enforcement. He has experience with U.S. Customs and as a Florida State Trooper. After leaving law enforcement, he went into education as a teacher, administrative leader, and finally Director of Safety and Security. His 35 years of work experience is a major asset to any involvement with safety and security.
Website: http://www.sandyhookjustice.com
Article: Shocking Sandy Hook School Board Meeting With Wolfgang Halbig, Jim Fetzer
http://beforeitsnews.com/alternative/2014/05/shocking-sandy-hook-school-board-meeting-with-wolfgang-halbig-jim-fetzer-and-others-video-2952766.html
Video: http://youtu.be/Sy_3U-eYLqM
Article: SIXTEEN QUESTIONS THAT DEMAND THE TRUTH
http://www.sandyhookjustice.com/about-us.html