The $9 Billion Witness: Meet JPMorgan Chase's Worst Nightmare
By Matt Taibbi | Rolling Stone
Meet the woman JPMorgan Chase paid one of the largest fines in American history to keep from talking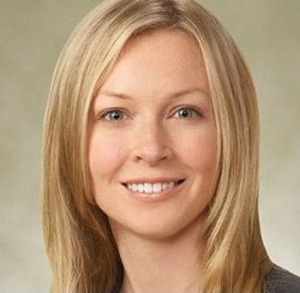 She tried to stay quiet, she really did. But after eight years of keeping a heavy secret, the day came when Alayne Fleischmann couldn't take it anymore.
"It was like watching an old lady get mugged on the street," she says. "I thought, 'I can't sit by any longer.'"
Fleischmann is a tall, thin, quick-witted securities lawyer in her late thirties, with long blond hair, pale-blue eyes and an infectious sense of humor that has survived some very tough times. She's had to struggle to find work despite some striking skills and qualifications, a common symptom of a not-so-common condition called being a whistle-blower.
Fleischmann is the central witness in one of the biggest cases of white-collar crime in American history, possessing secrets that JPMorgan Chase CEO Jamie Dimon late last year paid $9 billion (not $13 billion as regularly reported – more on that later) to keep the public from hearing.
Video: A year ago this month the U.S. Department of Justice announced that the banking giant JPMorgan Chase would avoid criminal charges by agreeing to pay $13 billion to settle claims that it had routinely overstated the quality of mortgages it was selling to investors. But how did the bank avoid prosecution for committing fraud that helped cause the 2008 financial crisis? Today we speak to JPMorgan Chase whistleblower Alayne Fleischmann in her first televised interview discussing how she witnessed "massive criminal securities fraud" in the bank's mortgage operations. She is profiled in Matt Taibbi's new Rolling Stone investigation, "The $9 Billion Witness: Meet the woman JPMorgan Chase paid one of the largest fines in American history to keep from talking."
Watch the full 40-minute interview on Democracy Now! with Matt Taibbi and Alayne Fleischmann in our archive: http://www.democracynow.org/appearances/matt_taibbi