Revolutionary Gardening: What Starts From a Seed?
By Aaron Dykes
There is freedom in a seed…
How do we move to a culture of self sufficiency and freedom? One seed, and one person at a time.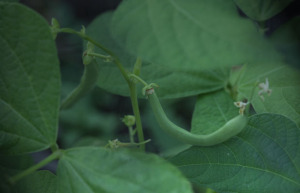 We have to understand the earth we live in and the power over our lives that comes from food, energy, economy, etc. Moreover, there is great freedom in learning to step away from the grocery store, box stores and fast food, and reconnect with what we eat and how we live. It really only takes a few simple steps to things differently, though it takes lots of work to follow the path through.
Source – Truth Stream Media
"The ultimate wisdom which deals with beginnings, remains locked in a seed. There it lies, the simplest fact of the universe and at the same time the one which calls faith rather than reason."
― Hal Borland
"Though I do not believe that a plant will spring up where no seed has been, I have great faith in a seed. Convince me that you have a seed there, and I am prepared to expect wonders."
― Henry David Thoreau