Ideas to Strengthen Your Farmers Market or Help Get One Started
By John Clark Vincent | Mother Earth News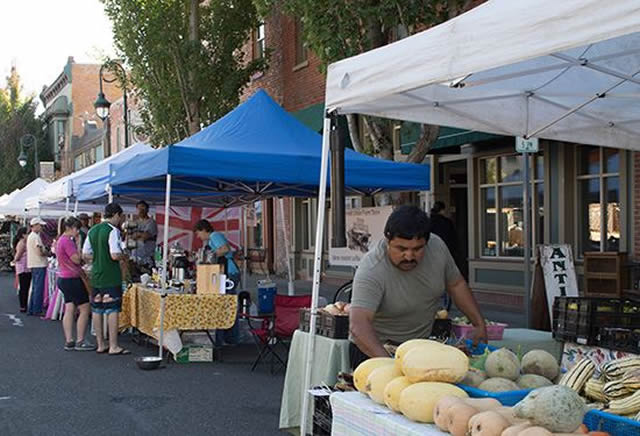 Active farmers markets seem to be everywhere these days, but many communities have either tried and failed to get a market going or seem to continually remain in the planning stages. To help those who are still getting started, I asked a couple friends — who happen to be Portland Farmers Market pros — for a few pointers.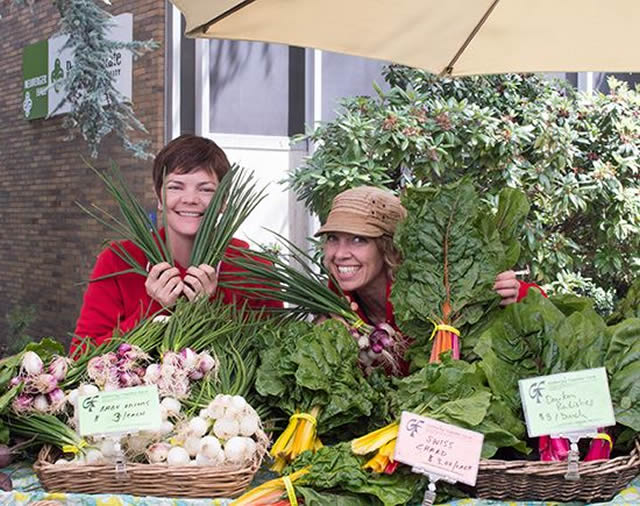 Anna Curtin and Amber Holland have been working with the Portland Farmers Market (PFM) organization for the past decade and had this to say about launching a new market.
"It takes a lot to put together a farmers market," said Anna, "because farmers markets are for everyone, right? But while there are many different stakeholders to take care of, there are three primary components… the vendors, the customers, and the market organization that speaks to the general public. The setup needs to work well for everyone, and that takes a lot of flexibility and the ability to listen really well. Plus, you have to understand that markets don't mean the same thing to all people or all communities. A farmers market can serve different roles, depending on what a community needs it to be."
Anna pointed to the eight PFM markets to demonstrate some differences. PFM's Buckman market is a typical neighborhood market, much like my neighborhood's market, the Moreland Farmers Market. Like the majority of Portland's markets, Moreland is not associated with PFM. But both Buckman and Moreland have several farms selling vegetables, meats, and fruit, combined with value-added products, specialty items, bakeries, and hot food vendors. Plus there usually are entertainment and kids activities that often feature neighborhood schools and organizations. At the other end of the farmers market spectrum, there's PFM's Saturday market at Portland State University, which serves thousands of tourists, shoppers, and entertainment seekers.
"What happens at Buckman is certainly different from what's going to be happening at our King or Pioneer Courthouse Square markets," said Anna, "because they're in different parts of town. And then, of course, PSU is just a completely different scale of event. But in my mind, the most important thing any market can do is bring farmers and customers together. They all do that."
Looking at the differences in markets from a farmer's point of view, Amber emphasized that farmers need to take the time to look closely at what works best for them and to choose wisely.
"If you're a small farm starting out, you need to figure out how to get noticed," said Amber. "If you're a small farm at a market like PSU, you will simply get lost unless you're doing something very special to stand out. That special thing could be something as simple as what you're selling if it's very unusual. But for beginners, being at a small market is usually a big advantage."
Amber also mentioned that anyone researching farmers markets — from either the farmer or organizer point of view — should check out the information compiled by Oregon State University agricultural economist Larry Lev. Lev has done extensive research on the key financial components every farmers market needs to consider to remain viable. One key that's essential is balance. The market has to be attractive to both the farmers and the consumers, or like a large percentage of start-up markets, it will fail.
Anna suggests that, "the first step is to figure out what the need is, keeping in mind that your view of what the need is may or may not be accurate. Like if you're trying to get healthy food to low income people, it could be that a mobile market does that better than a traditional parking lot farmers market. There's also a lot of thinking going on right now about market saturation. There's been an explosion of markets in Portland. Is a farmers market in every neighborhood the right solution? Is that too many? I'd argue that question is kind of a red herring. We only get three percent of the vegetable dollar in the metro area, so if you were to double that spending, there would be plenty of money to support all the markets out there. So I think it's a question of more shoppers versus too many markets."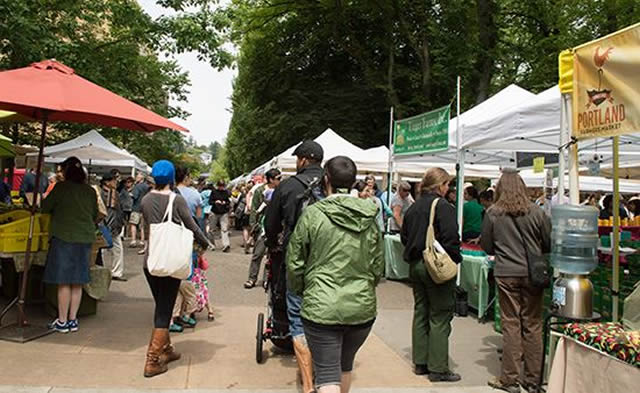 Amber added, "Of course with more markets, you either need to be adding new farmers, or you're going to be putting more strain on the farmers you have on board. Many of these farms have three or fewer people on staff, so if they are continually expanding to sell at more farmers markets, they'll need to hire more people and that has an economic impact on their business. If they're personally going to all the markets, who's going to farm?"
Amber also points out that adding markets creates more strain on organizers. A farmers market is an event. It pops up and gets torn down over and over and over again. That repetition impacts both the organizers and the farmers and other vendors. At some point, that becomes very difficult to sustain.
"Farmers markets do a lot of good, and they're not going anywhere any time soon," Amber said, "but I don't know that we'll always be handling markets the way we do now. People just starting out or planning for the future might want to consider something that's easier to run or simply reaches more people. I believe they could evolve so much that they may not look like today's markets at all. If the need grows enough, and you have to hope it will, the market can't always pop up and go away. It needs to be there all the time. There are only so many people who will support the farmers market as a community event."
In the meantime, Anna believes it's important to adjust and expand markets to respond to the needs of today. "When we opened our winter market," she said, "we heard from several farmers that that helped keep them in business. It enabled them to keep year-round staff and gave them a market to sell to. That's serving the need of what's there. Which never can be the same old model for everyone if you want it to work."
Order your copy of Planting A Future: Profiles from Oregon's New Farm Movement.