Ebola Doctor Allegedly Lied About NYC Travels
By Chris Pleasance for MailOnline
The doctor currently being treated for Ebola in New York lied to police about travelling around the city for six days before he was quarantined, it has been revealed.
Dr Craig Spencer initially told officers that he had isolated himself in his Harlem apartment after returning from Guinea where he had been treating people for the illness.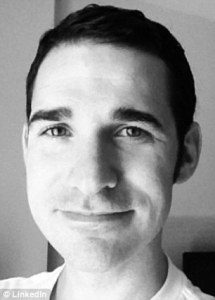 It was only when cops checked his MetroCard and bank statement that they realised he had been roaming the city for nearly a week, visiting a sandwich shop, taking an Uber cab, and going bowling.
It was only when officers rang Dr Spencer and confronted him with the evidence that he confessed, according to the New York Post.
Dr Spencer is a Doctors Without Borders (Medecins Sans Frontiers) volunteer who went to Guinea to help fight Ebola on September 16.
He spent a month working in treatment centres in close contact with sufferers, before flying to Brussels on October 14. After a three-day layover, he landed at JFK Airport on October 17.
He was screened for Ebola on arrival, but reported no symptoms and tests did not detect a trace of the deadly virus.
On October 21 he first reported feeling fatigued, but as he had no fever, vomiting, or diarrhea, he carried on with life as normal.
Over the next two days he rode the A and L train, visited The Meatball Shop restaurant, went running, played a game of bowling at The Gutter alley, and rode around in an Uber cab.
It was only on October 23 that he began to feel feverish, at which point he called Medecins Sans Frontiers who informed the New York Health Department. He was immediately quarantined.
Video: Cleaning crews descend on home of doctor infected with Ebola