Dr. Samadi: 230 DOCTORS Have Died from Ebola- "Still Don't Know How They Can Possibly Get It"
David B. Samadi, the Chairman of Urology, Chief of Robotic Surgery at Lenox Hill Hospital and a FOX News contributor, was on with Sean Hannity to discuss the potential Ebola outbreak in the US.
Dr. Samadi told Sean that 230 doctors have died from the disease in Africa.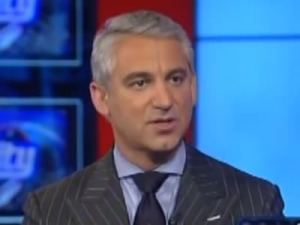 "You cannot possibly be perfectly fine Wednesday night and then Thursday morning you have a fever of 103. We know that this disease is a moving target. You have to respect this virus… But the truth is you have a health care professional, we have 230 of these doctors who have died over there. We still don't know how they can possibly get it. We keep saying bodily fluid, I get it. But the CDC guidelines is constantly changing."
See also: Ebola Has Killed More Than 200 Doctors, Nurses, And Other Healthcare Workers Since June
Doctors Without Borders this week said that 16 of its staff had contracted Ebola in the current outbreak, and nine had died from the disease. Dr. Sheik Umar Khan, the doctor who heroically led Sierra Leone's fight against Ebola, got sick and died in July; his colleagues opted not to give him the experimental ZMapp cocktail, which appears to have helped treat several Ebola patients.
We've been tracking the Ebola outbreak at the Advisory Board Daily Briefing, and my colleagues Juliette Mullin and Rich Van Haste have monitored how the current Ebola outbreak has hit health care workers especially hard.
Around the globe, about 400 health care staff have contracted Ebola, and more than 230 have died.