We're Witnessing The End Of The Oil Era
By Myles Udland
Dennis Gartman has a new forecast for oil: a lot lower.
In an appearance on CNBC's Fast Money on Monday, Gartman, publisher of the Gartman Newsletter, said that crude oil prices will fall demonstrably from current levels.
Earlier on Monday, it had been reported that Gartman saw crude oil going to $10 a barrel, but he backed a bit off that claim in his appearance on Monday, saying that maybe next time he ought to be a bit more circumspect when he talks to CNBC's producers.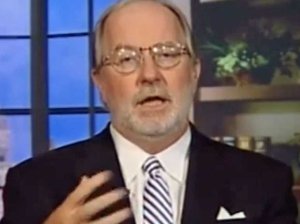 But the central spirit of Gartman's not quite $10 call was still intact, with Gartman saying simply that the era of oil is over. At one point, Gartman went so far as to compare crude oil to whale oil, which became obsolete following the advent of crude in the early 20th century.
In discussing the "end of oil," Gartman referenced news from Lockheed Martin earlier this month that the aerospace giant has made a technological breakthrough in developing a power source based on nuclear fusion. And while Business Insider's Jessica Orwig reported that some in the scientific community are skeptical of this breakthrough, Gartman sees the potential in this breakthrough as being something of a death knell for oil.
Gartman also referenced other factors weighing on oil prices, namely a supply glut and a market that is contango.
A market is said to be in contango when the futures contract for a commodity is more than what the expected price will be in the future.
So basically, if I pay $80 for a futures contract for a barrel of oil I want to get next year, but if expectations are that the spot price of a barrel of oil will be $60 in a year, the futures contract — again, assuming the spot price doesn't move — will have to fall.