Nick Bryant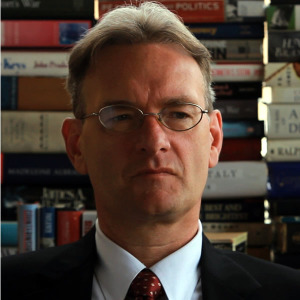 Nick Bryant is an investigative journalist whose work largely focuses on the plight of disadvantaged children in the United States. His mainstream and investigative journalism has been featured in Gear, Playboy, the Reader, and on Salon.com.
He is the coauthor of America's Children: Triumph of Tragedy, addressing the medical and developmental problems of lower socioeconomic children in America. Bryant is the author of The Franklin Scandal: A Story of Powerbrokers, Child Abuse and Betrayal.
Bryant has also been published in numerous national journals, including the Journal of Professional Ethics, Journal of Applied Developmental Psychology, Journal of Social Distress and Homelessness, Journal of Health Care for the Poor and Underserved, and Journal of School Health.
He lives in New York City.
Website: http://blog.confessionsofadcmadam.com/
Confessions of a DC Madam
Confessions of a DC Madam (Trine Day, March 2015) is an autographical account of Henry W. Vinson's odyssey from the humble origins of Williamson, West Virginia to running the largest gay escort service in Washington, DC by the time he was 26 years old.
This haunting exposé is the first book to tell the tale of sexually blackmailed politicians and government officials in the U.S. by an individual who actually witnessed these sinister maneuverings first-hand. Confessions of a DC Madam proves that there is a clandestine checks-and-balances system in effect within our government—blackmail.
Vinson intricately documents his interactions with various closeted and non-closeted VIPs who solicited the escorts he employed. Moreover, this new book details Vinson's numerous exchanges with a CIA asset whose specialty was sexually compromising the powerbrokers of Washington, DC, and the trials and tribulations Vinson suffered because he was privy to information that could have produced a seismic political scandal.
Confessions of a DC Madam details the federal government's illicit, malicious, and relentless attack on Vinson to ensure his silence, which included incarceration rooted in trumped-up charges and outright lies.
Vinson's story shows the reader the illegal activities the government executes to silence those who are privy to the fact that American politicians and powerbrokers are compromised by their sexual improprieties. This fascinating and shocking facet of government corruption reveals the integral role blackmail plays in American politics and the unbelievable lengths the government perpetrates to silence those in the know.