Henry Vinson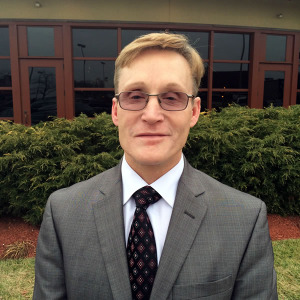 Henry Vinson was born in 1960 in South Williamson, Kentucky. He graduated from Williamson High School in 1979, and, after attending South West Virginia Community College, he enrolled in the Cincinnati College of Mortuary Science. In 1982, he was appointed the Coroner for Mingo County, West Virginia. Four years later, he became a funeral director for W. W. Chambers Funeral Home in Washington, DC. After his stint at W. W. Chambers Funeral Home, he owned and operated the largest gay escort service ever uncovered in Washington, DC at the age of 26.
In 2007, Mr. Vinson received a Masters in Integrated Marketing Communications from West Virginia University, and today he is a successful entrepreneur who lives in Cincinnati, Ohio.
He holds a Commercial Pilot Certificate with Single Engine, Multi Engine, Instrument Airplane, Rotorcraft, Flight Instructor Single Engine Airplane and Flight Instructor Rotorcraft and has over 10,000 hours flight time.
He is a member of Airplane Owner & Pilot Association, American Communication Association, Experimental Aircraft Association, American Marketing Association.
Website: http://blog.confessionsofadcmadam.com/
Confessions of a DC Madam
Confessions of a DC Madam (Trine Day, March 2015) is an autographical account of Henry W. Vinson's odyssey from the humble origins of Williamson, West Virginia to running the largest gay escort service in Washington, DC by the time he was 26 years old.
This haunting exposé is the first book to tell the tale of sexually blackmailed politicians and government officials in the U.S. by an individual who actually witnessed these sinister maneuverings first-hand. Confessions of a DC Madam proves that there is a clandestine checks-and-balances system in effect within our government—blackmail.
Vinson intricately documents his interactions with various closeted and non-closeted VIPs who solicited the escorts he employed. Moreover, this new book details Vinson's numerous exchanges with a CIA asset whose specialty was sexually compromising the powerbrokers of Washington, DC, and the trials and tribulations Vinson suffered because he was privy to information that could have produced a seismic political scandal.
Confessions of a DC Madam details the federal government's illicit, malicious, and relentless attack on Vinson to ensure his silence, which included incarceration rooted in trumped-up charges and outright lies.
Vinson's story shows the reader the illegal activities the government executes to silence those who are privy to the fact that American politicians and powerbrokers are compromised by their sexual improprieties. This fascinating and shocking facet of government corruption reveals the integral role blackmail plays in American politics and the unbelievable lengths the government perpetrates to silence those in the know.