Greg Morse –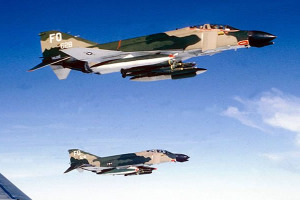 Greg Morse was an F4 Phantom Driver for the US Air Force & US Navy and a Lt. Commander in US Navy. He was self-employed for 30 years in Real Estate & all areas of the Aviation Industry.
Greg was one of a very small group that uncovered the Savings & Loan Crisis in 1985.
Then he discovered over 1,000 acts of fraud & statute violations in his home mortgage, so he filed a Federal Civil RICO Lawsuit for Mortgage Fraud as Pro Se Plaintiff. It was not a foreclosure defense case, because he was never late and never missed a payment.
Greg is asking for all Americans to join him in calling for for open and public Federal Joint Congressional Investigation Hearings and testimony regarding "The Mortgage Crisis" and funding of terrorist activities with funds generated by The Mortgage Crisis and funneled to terrorist groups by those private and governmental entities and individuals involved in perpetrating the mortgage crisis.
Related: You Think You Own Your Home, But Your Mortgage Could Be Compromised, Learn If Your Mortgage Is Compromised and "V" Guerrilla Bombshell! The Mortgage Crisis And Funding Of Terrorist Activities.
Show: https://redpillreports.com/shows/show-info-12-17-2014-news-guests-scott-bennett-and-greg-morse/
Show: https://redpillreports.com/shows/show-info-11-27-2014-jds-news-guest-greg-morse/
Show: https://redpillreports.com/shows/show-info-11-17-2014-jds-news-guest-greg-morse/