U.S. Judge Upholds BP 'Gross Negligence' Gulf Spill Ruling
By Jonathan Stempel | Reuters
Means BP could still face close to $18 billion of penalties for violating the federal Clean Water Act
A U.S. judge weighing how much BP Plc should be punished for the 2010 Gulf of Mexico oil spill on Thursday refused to overturn his own finding that the oil company's conduct was "grossly negligent."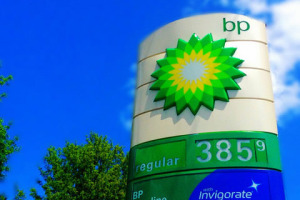 The decision by U.S. District Judge Carl Barbier in New Orleans means BP could still face close to $18 billion of penalties for violating the federal Clean Water Act.
It marks the latest setback in BP's effort to curb costs from the April 20, 2010, explosion of the Deepwater Horizon rig, which led to 11 deaths and the largest U.S. offshore oil spill. The trial is expected to resume in January.
Barbier had on Sept. 4 ruled that BP committed gross negligence and was 67 percent at fault for the spill.