Citigroup Said to Be Ousted From ECB FX Group for Rigging
By Gavin Finch | Bloomberg
The European Central Bank ejected Citigroup Inc. (C) from its foreign-exchange market liaison group after the U.S. bank was fined for rigging the institution's own currency benchmark, two people with knowledge of the move said.
The ECB removed Citigroup from the panel, which advises the central bank on market trends, after regulators fined the lender $1 billion for rigging currency benchmarks including the ECB's 1:15 p.m. fix, said the people, who asked not to be identified because the decision hasn't been made public.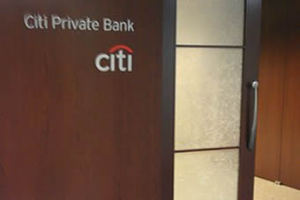 Citigroup was one of six banks fined $4.3 billion by U.S. and U.K. regulators last week and is the only one that also sits on the ECB Foreign Exchange Contact Group. About 20 firms with large foreign-currency operations, ranging from Airbus Group NV to Deutsche Bank AG (DBK), sit on the committee. The panel's agenda includes how to improve currency benchmarks.
Citigroup is the world's biggest foreign-exchange dealer, with a 16 percent market share, according to a survey by London-based Euromoney Institutional Investor Plc. A spokesman for the New York-based bank declined to comment.
The panel isn't involved in how the ECB's daily fix is calculated. Currency benchmarks such as the ECB fix and the WM/Reuters rates are used by asset managers and pension funds to value their holdings, including $3.6 trillion in index tracker funds around the world.
According to documents released with the settlements, senior traders at the firms shared information about their positions with each other and coordinated trading strategies to the detriment of their clients. They'd congregate in electronic chat rooms an hour or so before benchmark rates were set to discuss their orders and how to execute them to their mutual benefit.