Was Attack in France Retribution for Calling for End of Russian Sanctions?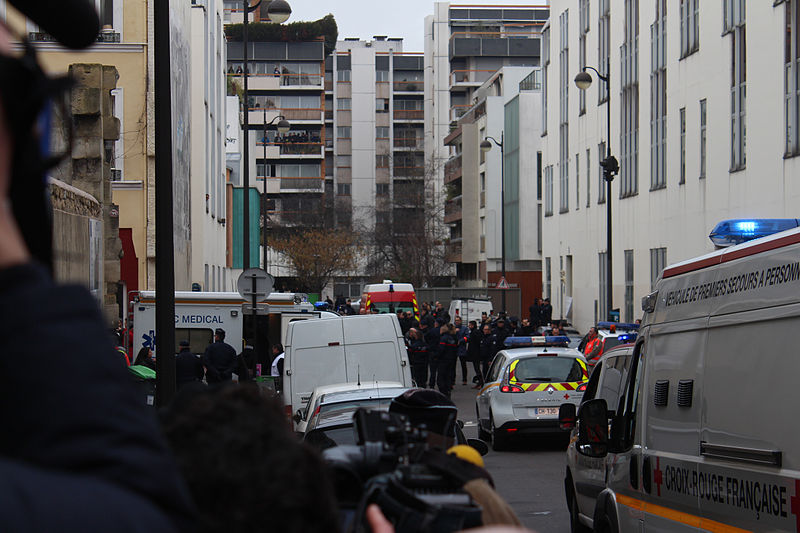 Back in June of 2014, the U.S. Department of Justice issued a historical fine against French bank BNP Paribas after a French minister and the former CEO of Total Oil called for an end to the petrodollar system. In fact, just months after CEO Christophe De Margerie publicly issued this call, the head of France's largest oil company was killed in a freak accident in Moscow when a snowplow happened to run onto the tarmac and hit his plane just before takeoff.
But on Jan. 7, a new tragedy against the French nation took place and may have possibly been tied to national policy decisions as well. Earlier today, three Islamic militants attacked the offices of a satirical newspaper and killed 12 people just days after French President Francois Hollande called for the EU nation to end its support of U.S. sanctions against Russia during the upcoming Ukraine talks in Astana.
Twelve people have died and three others were critically injured as gunmen opened fire at the office of a Paris-based satirical newspaper today, police said, an attack that France's president called a "terrorist operation."

The shooting at the office of Charlie Hebdo was a "cowardly attack," said French President Francois Hollande, speaking at the shooting scene. – Good Morning America
In 2014, U.S. hegemony over the global reserve currency lost ground against both Russia and China as the two nations brokered an agreement to sell oil in a currency other than the dollar. This act was the first major crack in the 42 year petrodollar system, and coupled with the Yuan moving up from 13 to 20 percent in global trade, the U.S. is quickly losing monetary power over their allies in both Europe and the West.
Additionally, earlier today noted activist Fabian Calvo went online and published an announcement posing the question of whether the U.S. is implementing a secret war to overthrow Russian Vladimir Putin. And after evidence has surfaced that points to the Kiev coup as being instigated by Assistant Secretary of State Victoria Nuland and elements of the CIA, Washington appears to have no compunction on pursuing any and all means to keep their status as the sole global superpower intact.
Nearly all splinter terror organizations have their origins tied to one of the main Western intelligence agencies, and that includes Al Qaeda, ISIS, and rebels fighting in Benghazi and Syria. And with several overt and covert attacks on France that coincide with policy changes or announcements made to indicate their moving closer to Russia than to the United States, it is not out of the realm of possibility that today's horrific attack on a controversial newsman could actually be retribution for France's audacity of thinking to remove themselves from the umbrella of America's policy towards Russia.