French Police: Gun Control Isn't Working for Us
By AWR Hawkins | Breitbart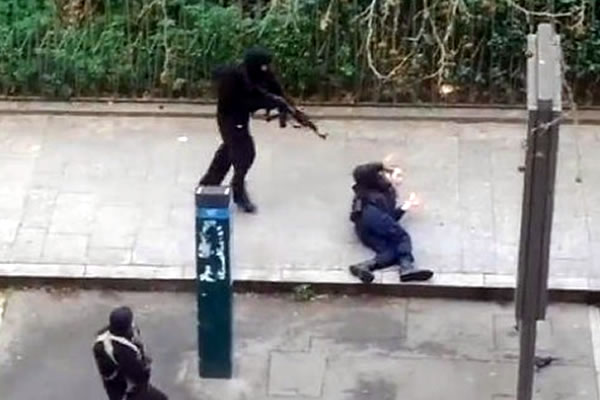 Following the deaths of two French police officers during the January 7 Charlie Hebdo attack and another officer death during an attack the following day, French police are demanding more guns and guns that are more powerful.
The situation during the Charlie Hebdo attack was very lopsided–in favor of the terrorists–because of current policing and arms policy. Breitbart News reported that "unarmed Paris police officers" were forced to flee when confronted with the armed attackers. UK's Independent reported that "three policemen arrived [at the scene of the attack] on bikes but had to leave because [the attackers] were armed." A policeman assigned to the duty of body guard to Charlie Hebdo editor Stephane Charbonnier was killed, and an officer on a mountain bike was gunned down.
The Associated Press reports French police unions met with Interior Ministry officials on January 19, seeking to take the advantage away from terrorists and other attackers. The unions demanded "more" guns and "heavier" guns, as well as "protective gear, better training for first-responders, and more legal tools to guard against terrorists."
Follow AWR Hawkins on Twitter @AWRHawkins   Reach him directly at awrhawkins@breitbart.com.