Organic Gardening And Theater Program For Juvenile Inmates
By John Vibes | True Activist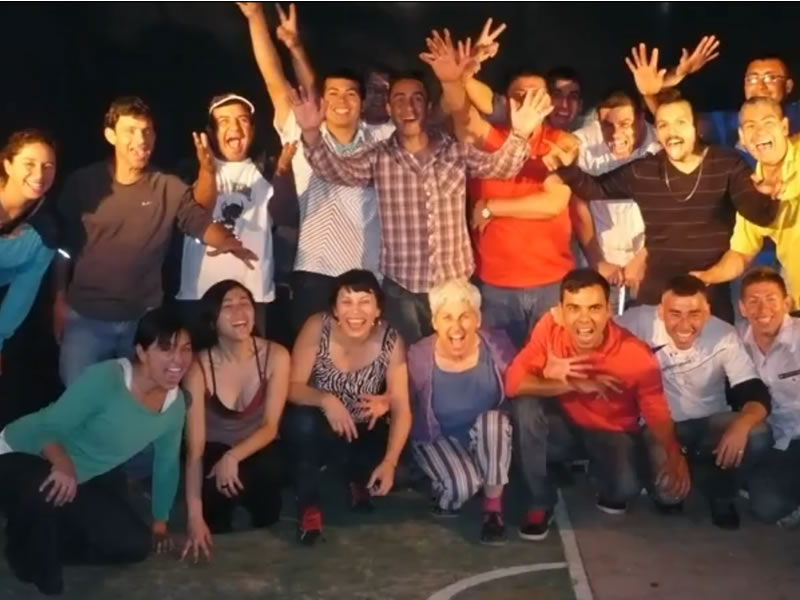 A man named Gabriel has created a charity called Colectivo Sustento, which provides a number of public services, including an organic gardening and theater program for juvenile inmates who are incarcerated in detention centers in Santiago, Chile.
Gabriel had to push agressively for these programs, but eventually was able to convince officials at the Chilean Juvenile Justice service that the programs would be benefitial.
According to the organizations fundraising page:
Colectivo Sustento was formed in 2012, as a continuation of the prison theatre experience of Fénix & Ilusiones (Colina 1 prison, Santiago) which began in 2002. Recently our long-dreamt idea of having an impact on the lives of young people has matured and taken flight.

In 2013/2014, Fénix & Ilusiones with Colectivo Sustento, toured to 4 Santiago juvenile detention centres: there were 8 day-long visits where we performed, ran theatre games, conversed in small groups and finished with an open and often emotive dialogue. The message was clear: we are not "heroes", being in prison is not a life, freedom is the most precious gift you have, don't throw it away; you can find other ways of living that don't involve violence.
Video: Fénix & Ilusiones prison theatre group and the Colectivo Sustento collective. Santiago, Chile.