Koch Brothers to Spend Nearly a BILLION DOLLARS on the 2016 Presidential Election
By Melissa Melton | The Daily Sheeple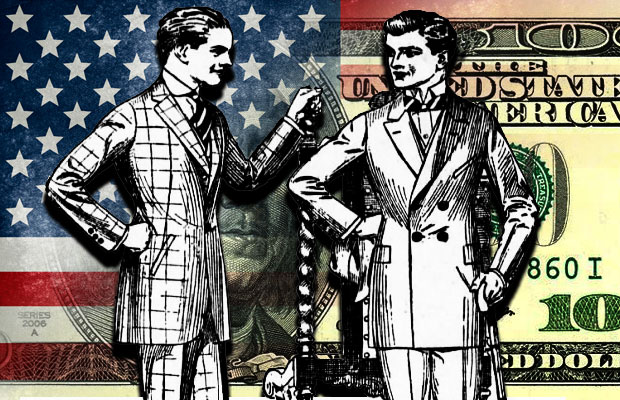 Who says you can't buy politics?
Wait, that's right, no one says that. Ever. Especially not in America where 91% of the time, the candidate with the most money (not who does the best job, who has the best policies or who even gives the most charismatic speeches) wins.
The New York Times is now reporting that the Koch Brothers plan to spend $889 million dollars on the next presidential election.

The political network overseen by the conservative billionaires Charles G. and David H. Koch plans to spend close to $900 million on the 2016 campaign, an unparalleled effort by coordinated outside groups to shape a presidential election that is already on track to be the most expensive in history.

The spending goal, revealed Monday at the Kochs' annual winter donor retreat near Palm Springs, Calif., would allow their political organization to operate at the same financial scale as the Democratic and Republican Parties. It would require a significant financial commitment from the Kochs and roughly 300 other donors they have recruited over the years, and covers both the presidential and congressional races. In the last presidential election, the Republican National Committee and the party's two congressional campaign committees spent a total of $657 million…

Now the Kochs' network will embark on its largest drive ever to influence legislation and campaigns across the country, leveraging Republican control of Congress and the party's dominance of state capitols to push for deregulation, tax cuts and smaller government. In 2012, the Kochs' network spent just under $400 million, an astonishing sum at the time. The $889 million spending goal for 2016 would put it on track to spend nearly as much as the campaigns of each party's presidential nominee. [emphasis added]
Nearly a billion dollars does a lot more for than merely "influence" anything! There are whole countries on this planet with GDPs smaller than a billion dollars.
The Koch Brothers puppets this year include Scott Walker, Ted Cruz, Rand Paul, Marco Rubio, and Mike Pence. A couple of those guys are mentioned here:
In the end, we all know they're set to throw Jeb Bush and Hillary Clinton at us whether we like it or not, then use phony polls, more propaganda than your brain can scream at, and the tried and tested "well, it's the lesser of two evils approach" to force us under the thumb of another fascist oligarch puppet controlled by the same megabanks and megacorporations as the last guy and the guy before him and the guy before him and… wash rinse repeat.
But let's lie to ourselves and just keep pretending the rich people (who keep getting richer due to the record-setting and ever-widening wealth gap in our country) aren't straight up buying federal elections. Let's keep pretending our vote in the presidential election even matters at all.
Face it. We live in a country where billionaires like Bill Gates are buying and pushing vaccines and a hearty population control agenda, Warren Buffett is testing out multi-million dollar smart grid enslavement, George Soros buys pretty much everything including civil unrest by the millions, and Michael Bloomberg is buying gun control legislation.
Sure, the elite can bet on and essentially buy whatever they want, from horse races to presidential elections, but remind me again why we should consent to being governed by the elite's tool of choice when it's quite obvious (and has been for some time) our elections are a paid-for sham and we the American people have little say in the matter whether we vote or not?
Hey, I know! What would they do if NO ONE SHOWED UP? If we all turned our backs on the entire corrupt, phony system?
(Gee, there's a thought…)
Melissa Melton is a writer, researcher, and analyst for The Daily Sheeple and a co-creator of Truthstream Media with Aaron Dykes, a site that offers teleprompter-free, unscripted analysis of The Matrix we find ourselves living in. Melissa also co-founded Nutritional Anarchy with Daisy Luther of The Organic Prepper, a site focused on resistance through food self-sufficiency. Wake the flock up!