Federal Judge Criticizes FBI for Alleged Witness Tampering in Oklahoma City Bombing Lawsuit
By The Guardian
The judge will appoint a magistrate to look into the matter of a former operative set to testify that the bureau was not thorough in its inquiry during the trial
A federal judge in Utah admonished the FBI on Thursday for not properly investigating witness-tampering allegations against the agency, and suggested he will probably appoint a magistrate judge to look into the matter.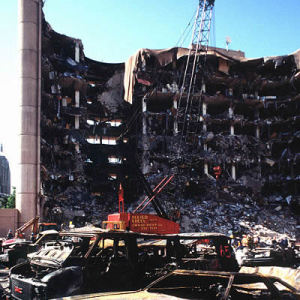 US district judge Clark Waddoups stopped short of finding the FBI in contempt of court Thursday, but he said he may still level sanctions against the agency at a later date.
Justice Department attorney Kathryn Wyer objected to the decision, saying an investigation from the bureau's office of inspections showed no tampering occurred between the FBI and a former government operative who was set to testify in a trial from a lawsuit claiming the agency failed to search its files for additional videos of the 1995 Oklahoma City bombing.
The lawsuit was filed by Salt Lake City attorney Jesse Trentadue, who believes there is video showing Timothy McVeigh was not alone in detonating the bomb in Oklahoma. He believes the presence of a second suspect would explain why his brother was flown to Oklahoma months after the bombing. His brother died in a federal holding cell.
The case reached trial because the judge was not satisfied by the FBI's previous explanations after the lawsuit was filed in 2008. The judge also cited the public importance of the possible tapes.
Waddoups grilled Wyer about why the investigation took so long to complete and why they didn't turn in recordings of phone conversations between the witness and the FBI agent.