Drought Turns East Bay City Into Wild, Wild West With Thieves Stealing Precious Water
By Mark Kelly
CONCORD — Seems the drought has made California into the wild, wild west.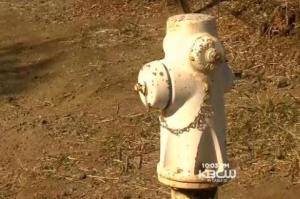 Clayton in Contra Costa County is a city that remains true to its western roots. There's even an old-time saloon. In this town, water has become as precious as gold, and thieves are resorting to stealing it.
The Contra Costa Water District says fire hydrants are their favorite targets, mainly along Marsh Creek Road.
They come in the dark of the night. "It's not right," said resident Delores Vargas.
Another resident, Marvin Taylor, agreed. "People who aren't authorized to get into a fire hydrant shouldn't be doing that."
Unfortunately, they are. The reason is anyone's guess. It's clean. They can sell it, or use it for dust abatement.
For the District, the health risk has become too high to ignore. "If there was some sort of contamination back in to the hydrant, that would affect the residents that are feeding off of that system," said Jennifer Allen, a spokesperson for Water District.
"People don't listen," said resident Marie Gomes. "They think they can do whatever they want with it, but it's not right."
The county is cracking down, now, and about to pull the trigger on a new ordinance.