The NACA Spirit Captured, 1945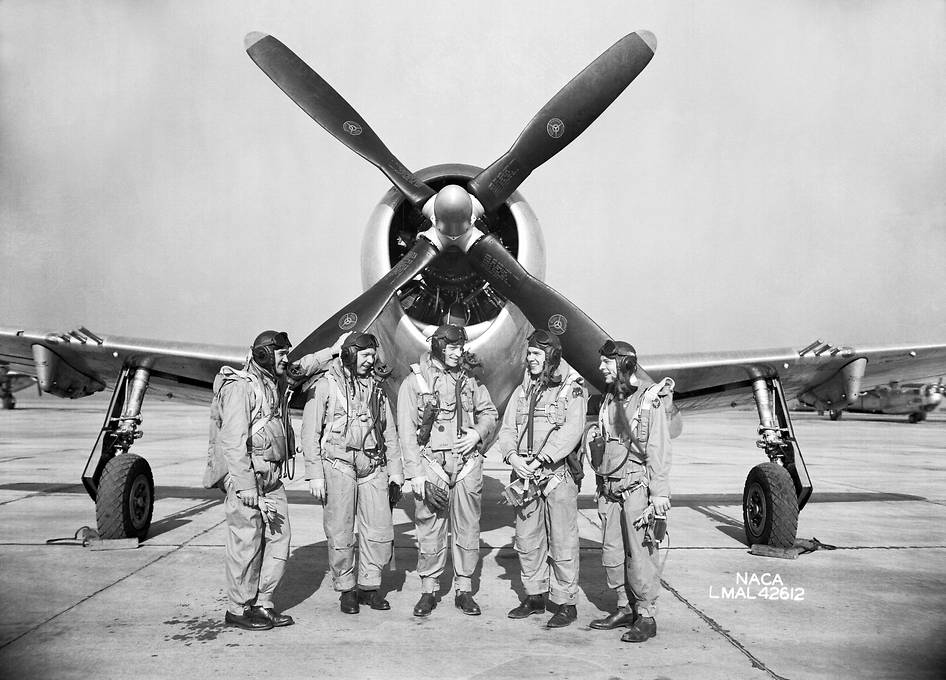 In this 1945 photo, test pilots (from left) Mel Gough, Herb Hoover, Jack Reeder, Steve Cavallo and Bill Gray stand in front of a P-47 Thunderbolt. The photo was taken at the then-named Langley Memorial Aeronautical Laboratory, which was a research facility for the National Advisory Committee for Aeronautics, or the NACA.
The NACA was the main institutional basis for creating NASA in 1958.
On March 3, 1915 – one hundred years ago — the U.S. Congress established the NACA in order "to supervise and direct the scientific study of the problems of flight with a view to their practical solution."
From humble beginnings with a $5000 budget, no paid staff and no facilities, the NACA won the Collier trophy five times. Its researchers made critical contributions to victory in World War II, spawned a world-leading civil aviation manufacturing industry, propelled supersonic flight, supported national security during the Cold War, and laid the foundation for modern air travel and the space age.
Learn more about the 100th anniversary of the founding of the NACA at www.nasa.gov/naca100.