Judge gives Kalamazoo County Green Light to Sell Woman's Home after Property Tax Mistake
KALAMAZOO COUNTY, Mich. — A Kalamazoo County judge has sided with county officials in a dispute where a Richland woman says her home is being seized over a property tax mistake.
FOX 17 first talked with Deborah Calley in mid-September, when she told us she lost her home after she accidentally missed a property tax payment of roughly $2,000 in 2011. She paid $164,000 in cash for the home in 2010.
Having no mortgage on the home, Calley says she simply forgot to make the payment. She also claims she wasn't properly notified about it.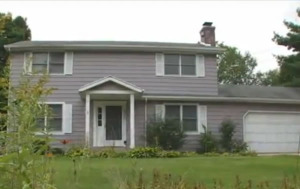 "When I paid the taxes in 2012 right there in Richland, no one said, 'Oh, well, you still owe money for 2011,'"Calley said in September. "So I didn't really have a clue. I thought I was right on time."
Kalamazoo County Circuit Court Judge Gary Giguere, Jr.'s ruling agrees with what county officials told FOX 17 from the beginning: that the county was only following the law: "…the Court finds that the numerous and varied forms of notice the Petitioner used to notify Defendant [Calley] pursuant to the GPTA [General Property Tax Act] were reasonably calculated to apprise her of the foreclosure proceedings," Giguere's court ruling reads.
Other documents obtained by FOX 17 showed that several notices were sent out from the county treasurer's office over the last year, but Calley said she didn't see a single one.
FOX 17's Jessica McMaster reported that 10 certified notices were sent out. However, only one was addressed to Calley. The others were sent to banks.
Calley says she never received the letter addressed to her home. County officials claim they also sent standard letters in the mail notifying her of the missed payment, but she said she didn't receive those either.