CIDRAP: "We Believe There Is Scientific Evidence Ebola Has The Potential To Be Airborne"
by Tyler Durden
When CDC Director Tim Frieden first announced, just a week ago and very erroneously, that he was "confident we will stop Ebola in its tracks here in the United States", he hardly anticipated facing the double humiliation of not only having the first person-to-person transmission of Ebola on US soil taking place within a week, but that said transmission would impact a supposedly protected healthcare worker. He certainly did not anticipate the violent public reaction that would result when, instead of taking blame for another epic CDC blunder, one which made many wonder if last night's Walking Dead season premier was in fact non-fiction, he blamed health workers for "not following protocol."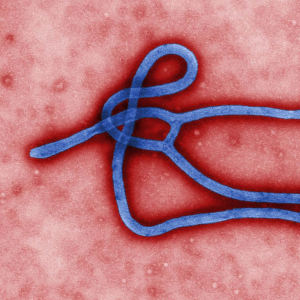 And yet, while once again casting scapegoating and blame, the CDC sternly refuses to acknowledge something others, and not just tingoil blog sites, are increasingly contemplating as a distinct possibility: namely that Ebola is, contrary to CDC "protocol", in fact airborne. Or as, an article posted by CIDRAP defines it, "aerosolized."
Who is CIDRAP? "The Center for Infectious Disease Research and Policy (CIDRAP; "SID-wrap") is a global leader in addressing public health preparedness and emerging infectious disease response. Founded in 2001, CIDRAP is part of the Academic Health Center at the University of Minnesota."
The full punchline from the CIDRAP report:
We believe there is scientific and epidemiologic evidence that Ebola virus has the potential to be transmitted via infectious aerosol particles both near and at a distance from infected patients, which means that healthcare workers should be wearing respirators, not facemasks.
In other words, airborne. And now the search for the next LAKE, i.e., a public company maker of powered air-purifying respirator (PAPR), begins.
Here is the full note: we hope the CDC will take the time to read it.
Health workers need optimal respiratory protection for Ebola
Today's commentary was submitted to CIDRAP by the authors, who are national experts on respiratory protection and infectious disease transmission. In May they published a similar commentary on MERS-CoV. Dr Brosseau is a Professor and Dr Jones an Assistant Professor in the School of Public Health, Division of Environmental and Occupational Health Sciences, at the University of Illinois at Chicago.
Healthcare workers play a very important role in the successful containment of outbreaks of infectious diseases like Ebola. The correct type and level of personal protective equipment (PPE) ensures that healthcare workers remain healthy throughout an outbreak—and with the current rapidly expanding Ebola outbreak in West Africa, it's imperative to favor more conservative measures.