What They're Not Telling You: 4 Natural Ways to Fight Ebola
Amid the mainstream media hype surrounding Ebola, it may come as major shock to discover that for quite some time there have been major scientific breakthroughs regarding the numerous ways in which we may be able to diminish or even halt the virus at a base level.
What's even more powerful and of note, however, is the substances by which scientists were able to exhibit these effects. Numerous plant compounds, which also come with a host of additional medicinal benefits outside of their role in the fight against the Ebola virus, have been documented to have extreme promise in the deterrence of yet another virus epidemic.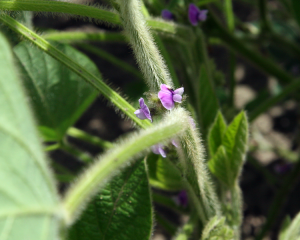 But as the world waits for Bill & Melinda Gates to unveil their latest Ebola vaccine news to the world, there is simply no mention of these powerful substances that may hold promise (and be extremely inexpensive to get a hold of international) in the fight for our immunity.
Despite the complete lack of attention, such research is not hidden within the confides of University laboratories and libraries. Instead, it is available to the public and simply requires some research within the National Library of Medicine, its user portal PubMed, and a little bit of reading.
1. Genistein
An organic compound found primarily in soy products, genistein has shown much promise when combined with fellow kinase inhibitor tyrphostin AG1478.
A 2011 research paper in the journal Archives of Virology entitled, "Inhibition of Lassa virus and Ebola virus infection in host cells treated with the kinase inhibitors genistein and tyrphostin," details the pair's therapeutic role in reducing the severity of hemorrhagic fever.
"In all, the results demonstrate that a kinase inhibitor cocktail consisting of genistein and tyrphostin AG1478 is a broad-spectrum antiviral that may be used as a therapeutic or prophylactic against arenavirus and filovirus hemorrhagic fever."
The authors, which include researchers from the University of Texas Medical Branch, also reference a previous animal study which shows genistein's ability to reduce harm from Pichinde ́virus (PICV), an Ebola-like virus that also causes hemorrhagic fever.