United States and Cuba: Pope Apparently Initiated Negotiations
By Ben Shapiro | Breitbart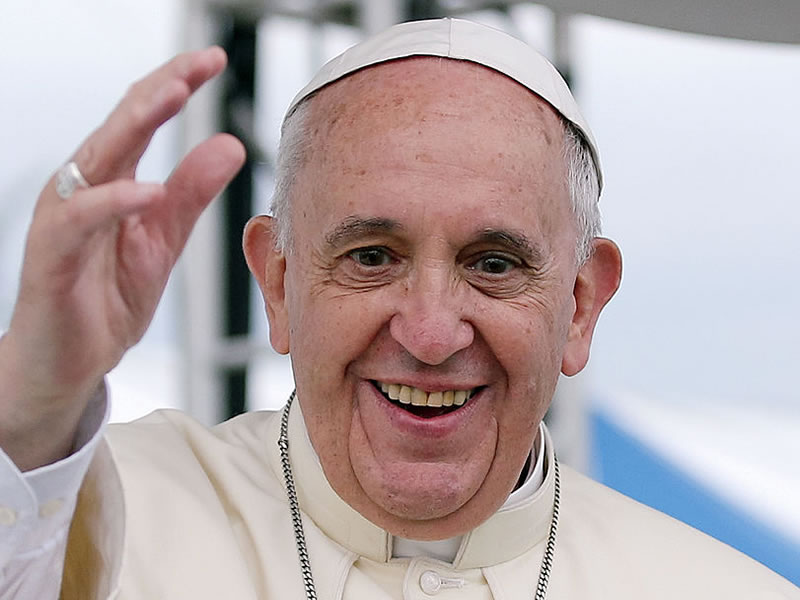 Pope Francis' Disturbing Cuban Manipulation
On Wednesday, President Barack Obama announced that the United States would be changing its policy toward Cuba, opening a Havana embassy and expanding travel. "Through these changes, we intend to create more opportunities for the American and Cuban people and begin a new chapter among the nations of the Americas," President Obama explained.
The president negotiated the deal between the United States and Cuba over the course of 18 months. Pope Francis apparently initiated the negotiations himself. The Vatican released the following statement:
The Holy Father wishes to express his warm congratulations for the historic decision taken by the governments of the United States of America and Cuba to establish diplomatic relations, with the aim of overcoming, in the interest of the citizens of both countries, the difficulties which have marked their recent history.
Raul Castro thanked Pope Francis personally for the deal.
Pope Francis' casual embrace of a communist regime contrasts sharply with the approach of Pope John Paul II and Pope Benedict. Pope John Paul II's visit to Poland in 1979 famously helped launch the solidarity movement that led to the collapse of communism in the nation.
When Pope John Paul II visited Cuba in 1998, he blasted the Castro regime by routinely using the language of freedom, and implicitly criticizing the Castros:
The Church in Cuba has always proclaimed Jesus Christ, even if at times she has had a scarcity of priests and has had to do so in difficult circumstances. I wish to express my admiration for so many of the Cuban faithful for their fidelity to Christ, to the Church and to the Pope, as also for the respect they have shown for the more genuine religious traditions learned from their elders, and for the courage and persevering spirit of commitment demonstrated in the midst of their sufferings and ardent hopes.
Pope Francis, then an assistant archbishop, apparently wrote a book about the visit, which he joined. The tract, titled Dialogues Between John Paul II and Fidel Castro, slammed "the spirit that has driven capitalism – using capital to oppress and subject people."
Ben Shapiro is Senior Editor-At-Large of Breitbart News and author of the new book, The People vs. Barack Obama: The Criminal Case Against The Obama Administration (Threshold Editions, June 10, 2014). He is also Editor-in-Chief of TruthRevolt.org. Follow Ben Shapiro on Twitter @benshapiro.
Video: Pope Francis played role in changing Cuba-U.S. policy
Pope Francis played a key role in helping to broker the release of American Alan Gross. The Pope sent letters to both President Obama and Cuban President Raul Castro last summer. As the archbishop of Miami put it, Pope Francis did what popes are supposed to do, build bridges and promote peace. Allen Pizzey reports.