37 Million Bees Found Dead in Canada After Large GMO Crop Planting
By Christina Sarich
The makers of neonicotinoids, the bee-killing insecticide that was banned all over Europe, won't be able to refute this latest phenomenon. Millions of bees were found dead after GMO corn was planted in Ontario, Canada. This isn't new news, but it should be known news.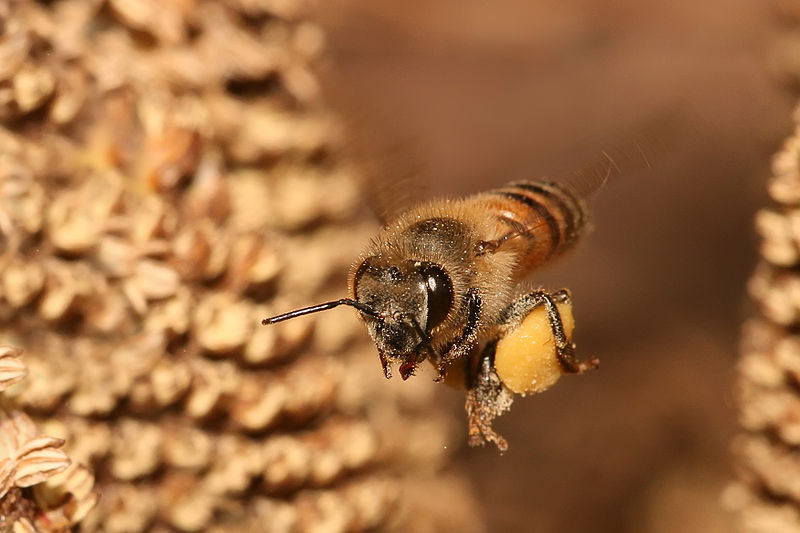 The keeper of these bees, Dave Schuit, who produces honey, reported that he lost over 600 hives – around 37 million bees.
"Once the corn started to get planted our bees died by the millions," Schuit said.
With increasing bee deaths and consumer petitions targeted to places like Home Depot and Lowe's who sell neonics, the US Department of Agriculture has failed to ban neonicotinoids, manufactured primarily by Bayer CropScience Inc., as well as other biotech companies.
Two of Bayer's best sellers are suspect this time around: Imidacloprid and Clothianidin. They are both known to seep into pollen and nectar, damaging beneficial insects such as bees.
The more widely they are used, the more bees seem to die.
Schuit's report of dead bees is corroborated by other farmers, too. Nathan Carey is another local farmer who noticed a disappearance of bees on his farm this past Spring. There were so few that he could not count on them as he normally did to help pollinate his crops. He correlates their absence to the use of these toxic insecticides.
While many scientists are still unconvinced that "colony collapse disorder" (CCD) is caused by neonicotinoids, there has been a consecutive die-off of bees in the U.S. for seven years now – directly correlated to higher insecticide spraying.