Jim Ramm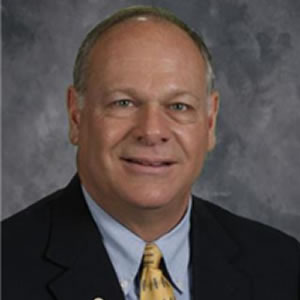 My name is Jim Ramm. I grew up in northern Ohio. My childhood was spent out of doors running, playing, riding my bike and swimming in Lake Erie. As a kid in the '60s I can remember getting milk delivered to our door in glass bottles, meals made from scratch and, in the summer, the farmer who came to our door with a basket of fresh produce. Life was much more simple and wholesome then. The term 'fast food' hadn't been coined yet and microwave ovens were years in the future!
High school was just more of the same, playing trumpet in the marching, concert and stage band, swimming team, and, working at a great bicycle and hobby shop. I couldn't think of a better place to work during my high school years! My boss, Ray, was still a kid at heart and was the first Wind Surfer dealer east of the Mississippi. I learned to windsurf before I learned to sail – something I don't recommend unless you enjoy being blown into the rocks a lot! I also rode my bicycle on the Tour of the Scioto River Valley five times. TOSRV is the largest bicycle event in the world and takes place every Mother's Day weekend between Columbus and Portsmouth, Ohio. It's a 210 mile round trip through the very beautiful and varied central and southern Ohio landscape. I've also ridden in the Mid-west Double Century which is 200 miles in 24 hours (or less) twice.
After high school I traveled to Columbus to attend the Ohio State University. My main reason for going to OSU was to try out for 'THE BEST DAMNED BAND IN THE LAND.' I made it my first time out, something that doesn't happen a lot. I spent four great years in the band and went to four post-season bowl games. Great time!
Next was the Marine Corps. I still wonder if the vaccinations I received while in the Corps weren't the beginning of some of my health problems that I'm now experiencing. I've tried to obtain my 'shot records,' but they appear to have been 'lost.' The best thing that happened while in the Corps was that I accepted the Lord Jesus as my Savior while stationed in Quantico, Virginia. It doesn't get any better than that! I'll always be indebted to the Navy Chaplain who gave me the Giddeon's Bible that had the plan of Salvation printed in it.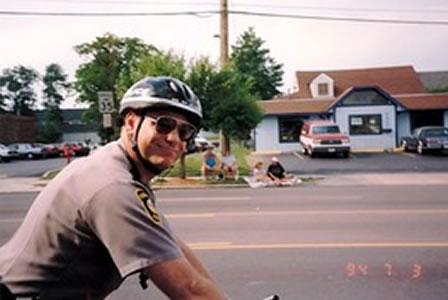 Next was 16 years in law enforcement at a police department of a suburb of Columbus, Ohio. In 1994 I started the department's bike patrol and spent almost a year 'back in the saddle' on midnight shift riding around town with "POLICE" in big, broad letters across my back! I could get across town on my bike almost as fast as I could in a cruiser, sometimes faster by going 'cross country.'
Website: http://yourdiyhealth.com/
Your DIY Health and Youngevity
I thank the Lord for Dr. Wallach and Youngevity! I first learned of Youngevity in 1996 when I was helping a friend put on Y2K Survival Shows. One of the table holders at one of our shows gave me a 'Dead Doctors Don't Lie' cassette. I've never heard anything that made so much sense! I've been studying health and alternative medicine for years and it all clicked for me! Dr. Wallach had the missing pieces to the health puzzle and he knew exactly where each piece belonged in the bigger picture! The only problem was that the distributor who gave me the tape hadn't put his contact info on it so I didn't know who to get in touch with. All these years I new that one day I'd start using Youngevity products; I just didn't know what it would take for me to get really serious! I finally called the company in 2010 and asked if I could be signed up as a distributor since I didn't know any. They signed me up and I ordered a bottle of plant-derived colloidal minerals. My first attempt was pretty half-hearted. It wasn't until early this year that my health got so bad that I knew I HAD TO DO SOMETHING! In April I decided to do whatever was necessary to turn my health around. I bought my first month's worth of Youngevity products and my life started looking up with the first dose!