Daniel Brigman –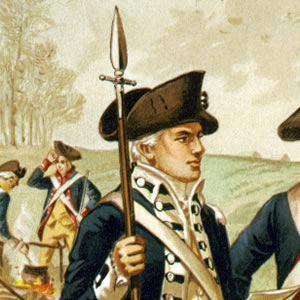 Daniel was born in the Northeast part of the country but his roots were deeply southern. He was raised in a little town outside of Atlanta. He was taught to fear God and spent a lot of time around his grandparents. Daniel's grandparents had grown up in the depression era and passed the ethics of that generation down to him.
Patriotism and Self-reliance
Patriotism and self-reliance were more than buzz words in his home. Daniel used his love of our founding fathers to write Forever 1776…a spiritual discovery into the heart of the American Revolution. When he got married the family's self-reliance took on greater significance. His wife Tristen and he began to search out long term storable foods for their family. The disappointment in what they found encouraged them to start their own company. And that is how NuManna Food Storage was born. In the past Daniel has worked in the construction field. He has become well acquainted with the unsure footing of our economy and now invests his energies in developing NuManna Foods throughout the country to those who desire quality, healthy storable foods to prepare themselves and their families.
NuManna Food Storage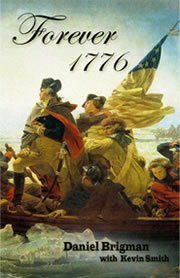 The NuManna Food Storage family has been concerned about preparedness and self sufficiency for most of our lives. We had built a store of bulk supplies but wanted something easier, more flexible and tastier for our shelves. There were many options for easy to fix
meals but most of them did not meet the high standards we had set for our home. It was important to avoid excessive chemicals and Genetically Modified ingredients. In summary, our family wanted something healthy as well as tasty, that was easy to
store and prepare but good enough to eat now or in the future.
Unlike many other brands NuManna is a food company first. Secondly, we used superior blending, packaging and formulation to make it store long term. Today, we feel NuManna has accomplished our goal and undoubtedly has become a pioneer in the process. We are proud to offer some of the best long term storable meals you could buy at the greatest overall value.