Clint Richardson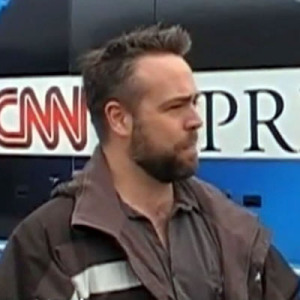 Clint Richardson is a primary researcher, writer, radio personality, and film-maker specializing in the audited Annual Financial Statements (CAFR) of the corporate government (municipal corporations) and its ownership stock investment in private industry. He currently resides in Utah, where a gigantic NSA center was recently built in his backyard. He is currently in the process of severing his citizenship to the municipal corporation of Washington D.C., and wishes to help others follow the same path to become free men.
Clint Richardson is his real name. He stands up and takes responsibility for any and all written content and actions. No Pseudo, corporate, or stage names necessary. For he is living without straw.
His blog represents countless hours of research into the complex structure of society and the organized crime syndicate called "government". He offers this without profit or motive, without sponsor or advertising. In this way, He hopes to promote unbiased and unhindered information that is both based on the ancient liberal arts (trivium) and without fallacy, mixed with his own brand of sarcastic but sharply painful commentary of what is reality.
Websites: https://realitybloger.wordpress.com/
http://thecorporationnation.com/
http://freeyourmindconference.com/
Twitter: https://twitter.com/realitybloger
Facebook: https://www.facebook.com/thecorporationnation
Google+: https://plus.google.com/103577860598031845651/posts
YouTube: https://www.youtube.com/user/TheCorporationNation
Book: Strawman: The True Story Of Your Artificial Person – later this year