Space Station Flies Over Super Typhoon Maysak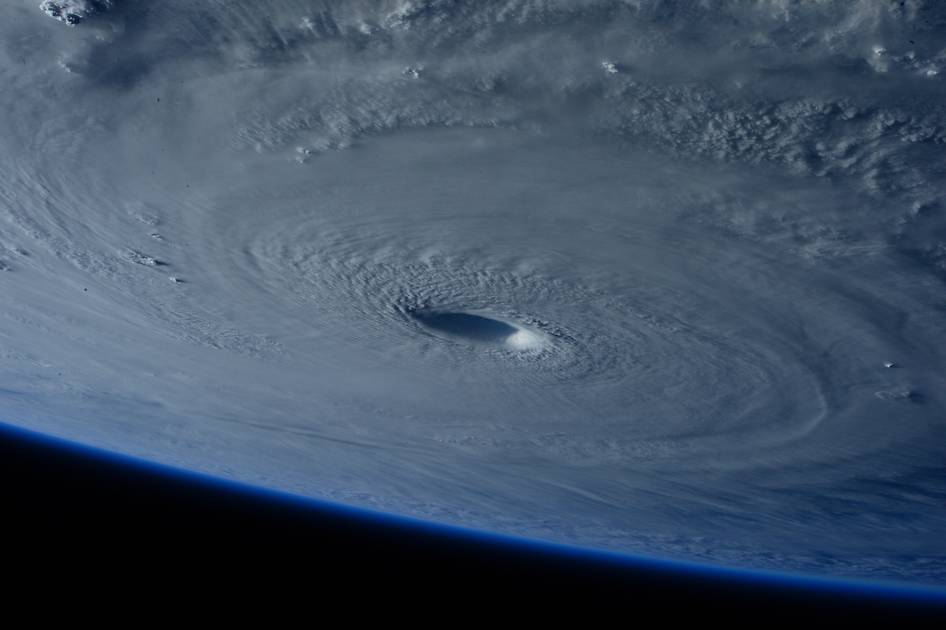 Typhoon Maysak strengthened into a super typhoon on March 31, reaching Category 5 hurricane status on the Saffir-Simpson Wind Scale. ESA Astronaut Samantha Cristoforetti captured this image while flying over the weather system on board the International Space Station.
The Tropical Rainfall Measuring Mission (TRMM) and Global Precipitation Measurement (GPM) satellites, both co-managed by NASA and the Japan Aerospace Exploration Agency, captured rainfall and cloud data that revealed heavy rainfall and high thunderstorms in the strengthening storm.
The TRMM satellite has been collecting valuable scientific data since November 1997. Early on March 30, the satellite collected rainfall data as it flew directly above Maysak at 04:14 UTC (12:14 a.m. EDT) when maximum sustained winds were near 85 knots (98 mph). Rainfall data was collected by TRMM's Microwave Imager (TMI) and Precipitation Radar (PR) instruments and showed heaviest rainfall southwest of the center, and in fragmented bands of thunderstorms northeast of the center. In both of those places rainfall was in excess of 50 mm/2 inches per hour.
Video: Deadly super Typhoon Maysak kind of looks all nice and fluffy from space
The poor people of the Philippines just can't get a break.
Less than 18 months after Super Typhoon Haiyan devastated large areas of the country killing more than 6,000 people, many who have never been found.
Typhoon Maysak is now preparing to do the same, and all in time for Easter.
Although predicted not to be as devastating as Haiyan, Maysak still looks pretty damn scary.
These photos taken from the International Space Station by astronaut Terry Virts demonstrate the awesome, yet strangely beautiful power of Mother Nature.
Let's hope the Philippines fares better this time around.