China & Others Can Cripple US Power Grid, NSA Admits for the First Time
The head of the National Security Agency warned Congress on Thursday that China and "one or two" other nations currently possess the capability of crippling the American power grid through cyberattacks.
Speaking before the House intelligence committee Thursday morning, Adm. Michael Rogers — the top official at both the NSA and United States Cyber Command — said that major systems, like the infrastructure that provides power to houses and facilities across the country, could be taken offline by state-sponsored hackers from abroad.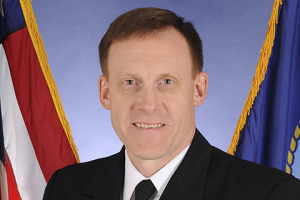 Certain nations are regularly performing electronic "reconnaissance," Rogers warned, in an effort to be well placed within utility systems in the event that the networks relied on by chemical facilities, water treatment plants and other critical infrastructure components are ordered to be taken offline by a foreign government.
"All of that leads me to believe it is only a matter of when, not if, we are going to see something dramatic," the NSA chief said.
Leading figures within the American intelligence community and Congress have long warned of potentially catastrophic repercussions if such networks should happen to be penetrated and pulverized by foreign actors with malicious intent, but Rogers' remarks this week are among the most dire ever from not just individual well placed within the administration, but a person arguably most qualified to testify as much.
"We're watching multiple nation states invest in this capability," Rogers warned the committee, specifically naming only China as one of the countries considered to now have such power.