Switzerland Is Only Country That Would Vote For Bigger Gold Reserves
By Neils Christensen, of Kitco News
If there is one country in the world that would vote yes in a referendum to force its central bank to increase its gold reserves, it would be Switzerland, said one Liechtenstein fund manager.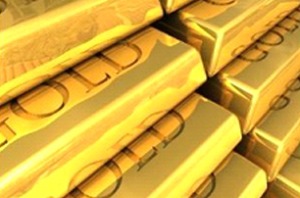 Ronald-Peter Stoeferle, fund manager at Incrementum AG and author of the In Gold We Trust report, said that he is not surprised there is a campaign to increase the country's gold reserves as the yellow metal has had a long tradition of being linked to the Swiss franc.
"Switzerland used to have the highest gold reserves per-capita in the world up to about 10 years ago," he said. "A lot of people still believe that gold is the foundation and the backbone of a strong currency."
Stoeferle is in a unique position regarding the gold vote because Liechtenstein, which borders Switzerland, uses the Swiss franc as its currency. The vote, if passed, could have an impact on the country's currency because it would impact the Swiss National Bank's foreign reserves. Although Liechtenstein doesn't get a say in the Swiss referendum Stoeferle has been following the initiative closely.
On Nov. 30, Swiss citizens will go to the polls to vote on three areas; whether or not the Swiss National Bank should increase its gold reserves to 20%, that the central bank should stop selling its precious metals and that all its gold should be held within the country.
With less than two months to go, Stoeferle explained that the Swiss gold referendum has now started to attract a lot of attention across the globe; however, he added that it is still too early to determine how popular the initiative is among the Swiss populace. He added that the campaign, started by the Swiss People's party in April of 2013 after they collected more than 100,000 signatures to force the referendum, is expected to begin in earnest on Oct. 21.