US Never Intended to Defeat ISIS
A torrent of "foiled" terror plots have recently undulated headlines across the Western World. In Rochester New York, the FBI netted a man they claimed was plotting a shooting spree targeting US service members. In Australia, over 800 security agents swooped in on 15 ISIS suspects whom the Australian government claimed were plotting to randomly behead a member of the public. In the UK, 4 suspects allegedly linked to ISIS were arrested before carrying out a plot Scotland Yards claims was aimed at the Queen of England herself.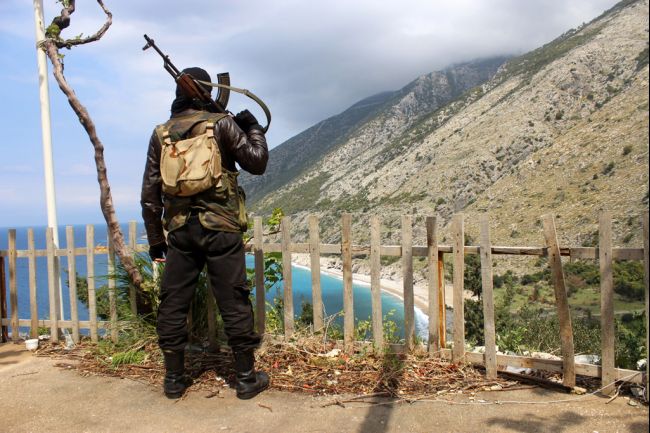 According to Western security agencies, in addition to ISIS' regional campaign of brutality stretching from Lebanon, across Syria, and into Iraq, it is also working ceaselessly to carry out attacks against targets within the US, across Europe, and even in the Pacific.
US Policymakers Claim ISIS is Neither a Threat Nor Necessary to Defeat
Considering the hysteria generated by ISIS' alleged global exploits, it should then be infinitely curious to readers who happen across US policymakers claiming that ISIS may pose a threat, but constitutes by far a lesser threat than Iran or Syria – the two principle nations leading the real fight against ISIS and its international sponsors. Furthermore, US policymakers claim there is no urgency to defeat ISIS, and it should instead be "contained." Of course, this "containment" will be within states targeted by US-backed regime change – serving as a convenient agent of destruction, destabilization, and perhaps even regime change itself.
There are other hard questions for even bigger threats in the Middle East, such as how to ensure a nuclear free Iran and how to deal with the Assad regime in Syria. For ISIS, though, we may have it right.More troubling still, such policymakers hail from the US-based Brookings Institution, a prominent corporate-financier funded policy think-tank that has helped direct American foreign policy for decades. Brookings "Federal Executive Fellow" Robert Hein, a career US Navy officer, has presented analysis under an article titled, "The Big Questions on ISIS." After diminishing the threat ISIS actually poses to the US and suggesting that the battle against the terrorist organization will be perpetual.