U.S. Ready to Back Iran With Airstrikes Against ISIS
By Nancy A. Youssef | The Daily Beast
Iraqi President Fouad Massoum said air strikes would begin soon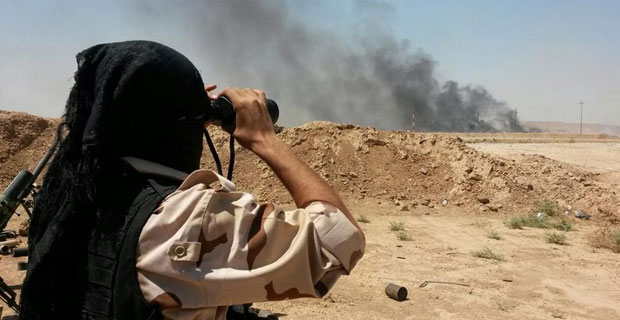 The U.S.-led coalition is preparing to expand its air strike campaign into the city of Tikrit where Iraqi forces, backed by Iranians, have stalled in their efforts to reclaim the hometown of Saddam Hussein from the self-proclaimed Islamic State.
Two U.S. officials told The Daily Beast that the United States is awaiting a formal request from the Iraqi government for the strikes. Once they receive that request, it could be only a matter of days before the attacks begin.
"The preparatory work is probably already done. The [U.S. military] has started to bring in more assets for a Tikrit air support campaign," an adviser to the U.S. government tasked with monitoring and engaging with Iraqi officials told The Daily Beast. "Unless there is an impediment on the Iraqi side, and I don't see it happening, the campaign could begin within days."
In an interview with Reuters that was published Wednesday, Iraqi President Fouad Massoum said air strikes would begin soon.
"The Iraqi government along with residents of the area wanted an active contribution from the international coalition," Massoum told Reuters.
An American air strike campaign in Tikrit would mark an important shift in the ISIS war. Iraqi officials did not engage their American counterparts before they launched the offensive on Tikrit March 1, with Iranian generals and tanks by their side. And the American military has long insisted that it wouldn't coordinate too closely with the Iranians, even as both forces fight a common enemy in Iraq: ISIS.