Investigators in Mexico Detain Mayor and His Wife
MEXICO CITY — The fugitive mayor of a southern Mexican town where 43 college students were apparently abducted in September after he reportedly ordered the police to attack them was detained Tuesday along with his wife in an early-morning raid here, federal officials said.
President Enrique Peña Nieto, who in the face of public outrage called the case his highest priority as it threatened to overshadow an agenda focused on economic uplift, saluted the police and expressed hope the arrests would "contribute in a decisive way to clearing things up and to the investigation."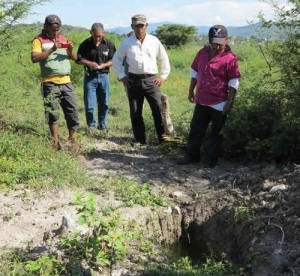 The case has been notable, however, for scores of arrests — more than 50 so far — that have not turned up the whereabouts of the students, but have led to several mass graves that suggest deeply entrenched organized crime in the area. Yet the mayor and his wife may know more than most others captured so far.
They were detained by an elite unit of the federal police in a run-down, apparently abandoned house in the working-class district of Iztapalapa, 120 miles north of Iguala, the town where the students disappeared and which the couple presided over in collusion with the Guerreros Unidos drug gang, the authorities have said.
The mayor, José Luis Abarca of Iguala, who stepped down from his post and fled last month as the police focused on him, and his wife, María de los Ángeles Pineda Villa, were taken to the federal attorney general's office for questioning. Another woman accused of helping them hide was also taken into custody.