88-year-old Doctor Treats the Poor Out of his Toyota Camry
By Red Pill Reports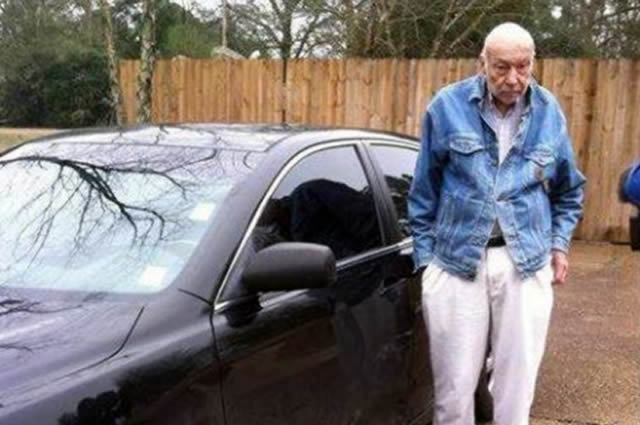 His office is a parking lot. His exam room is a car. Now 88-year-old Dr. Carrol Frazier Landrum is being asked to surrender his medical license.
Dr. Landrum has been seeing and curing patients in Edwards, Mississippi since 1959. He practiced out of a makeshift apartment office for nearly 20 years, until he was forced out two years ago.
"It became infested with drugs and the problem was so great that I had to get out. They were chasing each other with guns. There was absolutely no place to go. My patients kept saying, don't leave, don't leave. I started working out of my automobile," he explains.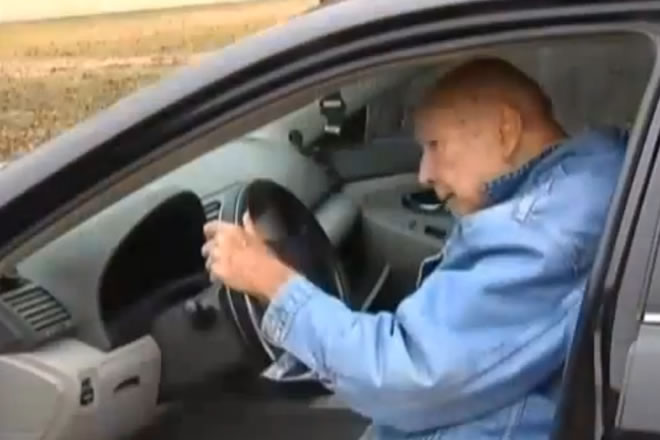 While his situation isn't ideal, his fear is greater. The State Board of Medical Licensure is asking the doctor to surrender his medical license Thursday, but the community is hoping these petitions can keep Dr. Landrum a practicing physician.
Peter Holley, for the Washington Post writes;
For the last two years, Landrum has been working without an office, but he's happy to meet his patients wherever they are. Sometimes, the meetings occur in a home; sometimes they take place in a parking lot. Other patients meet the doctor on the side of a quiet country road — or inside his 2007 Toyota Camry.

The location doesn't matter because Landrum, a World War II veteran who has been in private practice for more than 55 years, believes it's his duty to help anyone who calls on him.

"I've always had a heart for the poor," Landrum told The Washington Post this week, struggling to hold back tears. "I grew up poor, and when the doctor would come to us, and he was happy to see us, I pictured myself doing that some day. I try not to ever turn people away — money or no money – because that's where the need is."

But his work may soon come to an end.

Landrum said he's being asked by the Mississippi State Board of Medical Licensure to surrender his medical license, which he's carried in his pocket with pride since Dwight D. Eisenhower was president. The reason for the request, according to Landrum, is that the board balked several months ago upon learning that he was operating his practice out of a car. Read more
Video: Parking lot doctor' being asked to surrender his medical license